Review by Daniel for Grip Inc. - Nemesis (1997)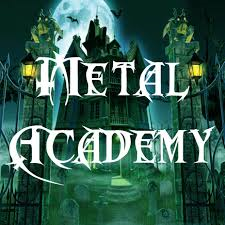 Daniel
/
April 26, 2019
/
2
Los Angeles groove metal outfit Grip Inc. are an artist that I've been acutely aware of since their inception back in 1993 but I'm going to have to admit that I've probably been guilty of making assumptions about their sound based on a subgenre box-ticking mentality to be honest. Dave Lombardo-era Slayer is undoubtedly the absolute peak of music (if not our overall human existence on this planet) as far as I'm concerned however I've simply refused to have his legacy tainted by his subsequent foray into a subgenre that (with the exception of its godfathers Pantera) I've always found to be predominantly underwhelming. That underlying fear has kept me from ever allowing myself to experience a Grip Inc. record in full to this very day & after going through the process of having my misconceptions removed & royally stuffed up my closed-minded & inherently stubborn backside over the last couple of days I'm feeling a little ashamed of myself. I'm also feeling particularly proud of my younger brother Ben who has once again nominated an incredibly underrated release for Metal Academy feature status. Most of you probably don't know this but Ben is completely deaf in his left ear & knows very little about musical theory or technique but time & time again the dude has proven himself to have a greater level of discretion in that single ear than most packed metal venues do & refuses to let the masses influence his judgement too. The fact that Grip Inc's 1997 sophomore album "Nemesis" has been such a wonderful surprise to me is simply further testament to that fact.
Unfortunately for Lombardo & co., my initial impressions of "Nemesis" were somewhat clouded by having listened to it directly after our The Guardians feature release in Grand Magus' "Hammer Of The North" which sports a superbly thick & heavy production & this resulted in the feeling that the "Nemesis" production job was noticeably lacking. It's certainly true that it feels a lot thinner in comparison with a lot more high end, significantly less bottom end & the drums & guitars not having anywhere near the same sort of weight but once I'd given myself a day to let it sink in & returned to it with fresh ears (this time through quality headphones) I was able to reach a happy place where those comparisons faded away very quickly. The other early talking point for me was about just how little generic groove metal I heard. I mean, I was expecting something similar to Pantera, Machine Head & "Chaos AD" era Sepultura but found myself struggling to make the link very often during my first listen. I heard a lot more thrash than I did groove metal to tell you the truth &, as a result, I made a point of giving that notion a strong focus on subsequent listens.
Given my life-long passion for classic Slayer, I often find myself scoring releases that manage to successfully harness that sound a little higher than your average punter & you can count "Nemesis" amongst those that do it exceptionally well so Slayer fans will be feeling quite emotional (if not violently so) from the word go with this record. Opening number "Pathetic Liar" is a sensational example of a band that's taken that Slayer blueprint & used it to create a piece that may sound familiar but also rips you a new arsehole in no uncertain terms. The influence of Lombardo has no doubt played a big role in this however there's a lot more to Grip Inc. than that as both Kerry King & Jeff Hannemann would have been over the moon if they had created some of these riffs. Vocalist Gus Chambers sports a wonderful voice for aggressive metal music too. It's gruff enough to punish you during the more aggressive parts & his screams are used beautifully in highlighting the climaxes however he's also got more than enough substance to handle the more atmospheric sections of the album so I actually think he's a big part of the appeal of Grip Inc.
After pummelling you with those first couple of thrash-fests, we see the album settling down a little & taking you to more expansive & ambitious places than your average thrash or groove metal outfit are capable of. In fact, by the end of the record you'll be left wondering how you've managed to take such an interesting journey without the slightest sign of any jarring transitions or sudden u-turns. I actually think this may be the best attribute of "Nemesis" to tell you the truth. It's simply so much more than what it's touted to be & I'm tempted to say that it hasn't been done any favours by its having been pigeon-holed with the likes of Soulfly & Machine Head. There's an amazingly well-defined use of texture & atmosphere here that is much more in line with post-metal than anything else with Lombardo consistently utilizing tribal drumming techniques to build tension & create drama. At first I thought he may be borrowing the technique from Sepultura who had been so successful in integrating their local heritage into their sound on a record like "Chaos AD" however the result is much more in line with the likes of Neurosis which is a big compliment if you know how much I adore that band. Guitarist Waldemar Sorychta often opts for dissonant open-string guitar work that would feel a lot more at home on an industrial metal record than a groove metal one &, when combined with the intelligent use of repetition, we see the tension building until an immense Devin Townsend-esque scream from Chambers will lead the band into a huge climax or a drum roll from Lomabardo will see the band ripping back into a chunky groove metal riff or a rip-snorting thrash beat. Wow! This is a group of musicians who well & truly know what they're doing & are not to be over-awed by the presence of thrash royalty.
The tracklisting on "Nemesis" is extremely consistent as there's not a weak moment across the entire duration but there are also more than enough highlights to see me reaching for the higher scores. Whether it's the afore-mentioned opener "Pathetic Liar", the tension-building tribal interlude "Descending Darkness", the up-tempo thrash-fest "War Between One", the "Seasons In The Abyss" feel of personal favourite "Rusty Nail" or the maturity & class of "Myth Or Man", "Nemesis" offers tier one quality in everything it touches. It's also worth mentioning that, when taken in holistically, it doesn't really sound like anyone in particular & is subsequently fairly hard to categorize. I mean, I don't think I've heard a thrash/groove metal act taking this more atmospheric approach before &, after sitting through this wonderful album, I have to wonder why not because it adds an additional element that increased my emotional & intellectual engagement. As a result, I also find myself wondering why I haven't heard more about "Nemesis" over the years. There can be no denying that it's horribly underrated & I can only speculate that the cheap cover art might have something to do with it as it really is a long way from acceptable. Please make sure that you don't let that flaw taint your musical experience because Grip Inc. have the ability to satisfy a lot more than just your violent urges.
For fans of Slayer, Exhorder & Sepultura.