Review by Vinny for Killer Be Killed - Reluctant Hero (2020)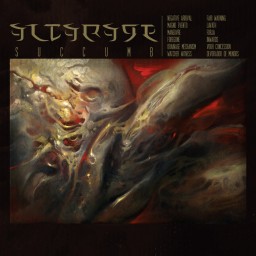 Vinny
/
November 25, 2020
/
0
What's that? Another band project with Max Cavalera in it? Is his brother involved? Oh, no? You sure? Okay, but do we get just a regurgitated version of Sepultura still clinging to the alternative apron strings of Roots? Well actually, yes and no. I will go on record as saying early on in my review how this record has caught me off guard since my forays into groove metal early on in the 90s are not often revisited in my later metal years, however this album is actually very good. With the debut having passed me by completely (and having checked it out this past week it is clear I missed very little) I have to admit that I am all over Reluctant Hero to the extent that it has been on at least once a day over the past week or so.
The reasons for this enjoyment of the sophomore release are numerous if I am honest. Firstly, it is catchy as fudge. Yes, probably too catchy in terms of my usual extreme metal tastes but it is infectious beyond just anthemic choruses or chugging riffs. It is rich in depth across the vocal and musical styles it covers over the course of the record, so the opening track for example carries great use of hooks to pull you in to the momentum of the song whereas Dream Gone Bad feels like a real tussle between the clean and the more aggressive vocals and this is backed up superbly by changes of pace and tempo that run congruent with this ethos. As such this adds a predictable and yet welcome variety to the album that increases that memorability factor even more.
Secondly, Ben Koller absolutely bosses it on the drum kit. He mixes up runs and both complex and simple patterns to build structure on solid foundations on most tracks. He is responsive to the subtleties required on the slower tracks and never feels like he is imposing yet retains an essential presence throughout the album. In a band with a combined vocal presence such as Greg, Troy and of course Max it wold be easy to get lost behind that but one of the key successes here of the album is that (barring the bass) it all feels like a band effort, an album created by a cohesive unit.
Thirdly, each track offers something. Even the weaker ones have a strong passage or standout part (the filthy and ugly bluesy style lead on the appropriately named Filthy Vagabond is a welcome highpoint on an otherwise average track) that keeps the mind focussed. It is one of the few albums of late that I can remember all of the tracks. Yes, it uses the same ideas more than once but they work so well in the grander scheme of what is still a varied album in terms of pace and musical style that they are more than forgivable.
Safe to say that after me enjoying the last Soulfly record, Max is on a bit of run as far as my experience of recent output goes.