Review by Daniel for Manilla Road - Mystification (1987)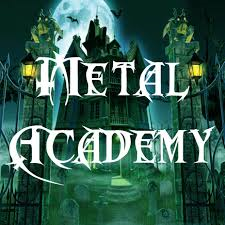 Daniel
/
January 22, 2019
/
0
Manilla Road & I have had a hit-&-miss relationship over the years. I quite liked their progressive rock-driven 1980 debut album "Invasion" but found the follow-up "Metal" to be disappointing. Strangely, their third album "Crystal Logic" (which is generally regarded as their best work & an unmitigated classic) did even less for me but 1985's "Open The Gates" saw my interest being restored with several incredible pieces appearing across a generally inconsistent tracklisting. So I guess it's fair to say that I approached "Mystification" fairly tentatively which may be why I didn't give it a revisit until now.
"Mystification" may still sound very much like a Manilla Road album but it's also a very different beast to the other material I've heard from the band to date. For starters, this is the first time that I've had absolutely no question about a Manilla Road album's US power metal status. It's a noticeably thrashier affair than their early 80's records were with only a couple of tunes that fit comfortably under the heavy metal banner. The rest offer significantly more velocity & aggression than you'd usually expect from a classic metal band however Mark Shelton's higher register vocal performance generally keeps Manilla Road from completely crossing over into speed/thrash metal territory as he possesses a theatricality that definitely ties them to power metal. The short & high energy "Up From the Crypt" is probably the only exception with its slightly more grunty delivery & it's clear that bands like Slayer have had a significant impact on Mark & his band by this stage. Just check out that start of "Masque of the Red Death" if you don't believe me.
The performances are really quite brilliant, particularly Mark's lead guitar work & the exciting drumming of Randy Foxe who plays like a man possessed for the most part with his drum-rolls being a clear highlight. Unsurprisingly, I do struggle to connect with Mark's "epic" vocal delivery a little though & that's always been a bit of a stumbling block for me to tell you the truth. I'm always left wishing that he'd spend more time shredding away on his axe with that unpolished yet infectious technique of his rather than posing some dark & mystical question to me vocally. Some of his earlier works included more lower register grunt work than "Mystification" does & I think that's a shame as I do like that style a little better. Mark's guitar solos always sound like he's improvised the whole thing on the spot &, despite his clear command of his instrument, they're more to do with atmosphere than they are to do with chops which is something I have a lot of appreciation for. In fact, you could say similar things of the production job which gives Manilla Road that mid-80's underground authenticity that a lot of modern bands lack & that's always been a strength for the band.
Overall, this is clearly the most consistent Manilla Road record I've heard to date as there are no weak tracks included. But in saying that, I don't think we get the enormous highlights that a record like "Open The Gates" offered. I think perhaps the additional thrashiness of "Mystification" has seen Manilla Road losing a little bit of the psychedelia that I loved so much about their better earlier works. For that reason, "Open The Gates" still maintains the title of my favourite Manilla Road release however "Mystification" is another interesting album from a band that I generally maintain an appreciation for but are unlikely to ever quite connect with on the same level as the rest of the underground seem to.
For fans of Brocas Helm, Omen & Eternal Champion.