Review by shadowdoom9 (Andi) for Linkin Park - Hybrid Theory (2000)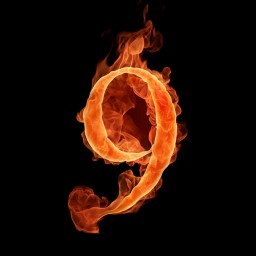 shadowdoom9 (Andi)
/
March 08, 2019
/
1
Seeing a review for this album appear in this site made me wonder, "I've reviewed all of my metal milestone bands, but can I review the metal albums of a rock band that would eventually shape my taste into 'true' metal, beyond this nu metal sh*t?" Answer: I CAN!! Linkin Park is probably the most successful 21st century rock band, yet metal fans call them "sellouts for kids". Some say they've expanded on the nu metal atrocity started by Korn and Limp Bizkit, others say they're a boy band with guitars. It's sad to see all this hate towards a super successful band. I might not enjoy this band as much as the metal bands I listen to now, but I won't take them for granted, that's for sure.
Linkin Park released their debut album Hybrid Theory (taken from their earlier band name) in October 2000, just a few months shy of what people think is technically the start of a new millennium (2001), and the technical new millennium started in a bang for this band. Excellent reviews and gigantic sales skyrocketed, hence making this a genuine well-sold platinum album. There may not be a big improvement in the popular music industry but Linkin Park's debut would remain one of the best-selling albums of nu metal and all time. Yep, there are 12 heavy industrial-infused nu metal tracks in this album produced by Don Gilmore. In fact, would you call nu metal "metal"?? It's cleaner and less edgy (in the music anyway)! Well whatever you want them to be called, Linkin Park have their best skills of heavy metal guitars, hip-hop rapping, and pop hooks.
It starts with...the rap rock hit "Papercut", where the rapping verses by Mike Shinoda make a great blend with the melodic vocal chorus by Chester Bennington (RIP). "One Step Closer" is their breakthrough single worth checking out for both metalheads and radio listeners. The riffing is both heavy and kid-friendly, the latter adjective maybe not the killer screaming bridge ("SHUT UP WHEN I'M TALKING TO YOU! SHUT UP!!"). This is metal for Sesame Street-level beginners and that song is probably the heaviest one allowed in karaoke (I know because I've been there). The low-toned loops in "With You" are performed by the Dust Brothers in a rap metal track where its gravitation center strikes your jaw off. "Points of Authority" sounds as if Bennington and Shinoda are each reading their own poetry written in a lyric sheet, acting as a lyrical exchange. That song is kinda killer though.
The emotional hit "Crawling" is where icy synths and bass crawl through the intro before getting mudded out by the guitar heaviness and Bennington's cries. The more industrial fans might compare the song to Nine Inch Nails. The lyrical subject matter deals with Bennington's teenage years of torture and meth addiction, and he's so upset about it that he needs help from the crowd when performing the song live. More of the band's skyrocketing hooks appear in "Runaway", where the primitive tune's melodies can probably get the song into alternative radio. The fairly appalling "By Myself" is a weak track that is a real example of nu metal's bad side. The hip-hop smash-hit "In the End" has piano performed prominently by Mike Shinoda as he raps along. I don't know if that's what made that song the most popular of the album, but it is what it is.
"A Place for My Head" continues the poetic lyrical exchange between Bennington and Shinoda. This is again used in "Forgotten" but more apparent with the vocal battle between the two vocalists in the pre-chorus. That song is probably another real example of nu metal tainting the second word of the genre's name. The two and a half minute experimental jungle track "Cure for The Itch" is probably the weakest point of the album, but it's where turntablist Joe Hahn really shines. The perfect formula of the singles continue once more in the closing song "Pushing Me Away", which I still like since first listening 9 years ago. Oh how I wish that was a single...
What remains of this review is the conclusion, and that is this; Linkin Park's debut album is excellent, at least compared to what the heavier metalheads think. Surprisingly, the songs I like are perfect choices for all 4 singles and two promo singles, all that's missing is that final song. The only weak songs are the remaining 5. Seems as if my like for Linkin Park before switching to real metal has infected my mind. Sure it's mainstream, but I couldn't skip to where I am today without this band, right?! Thanks a ton, LP....
Favorites: "One Step Closer", "Points of Authority", "Crawling", "Runaway", "In the End", "Pushing Me Away"