Review by MartinDavey87 for Linkin Park - Hybrid Theory (2000)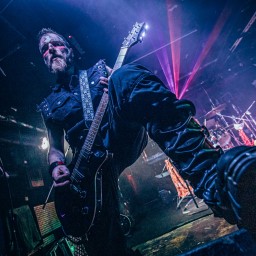 MartinDavey87
/
February 12, 2021
/
0
They weren't the first band to do it, but with the album 'Hybrid Theory', Linkin Park kicked off the huge rise of the genre known as nu metal that dominated the early years of the new millennium.
Whilst bands like Limp Bizkit and Korn had already garnered a huge following for this particular style of metal, featuring simple song arrangements, detuned guitars, DJ's and rapping vocals, it was Linkin Park in the year 2000 that really pushed the genre into the mainstream, and with five hit singles and millions of sales, the album would go on to become one of the finest representations for what nu metal was all about.
Not bad for a debut album.
While Linkin Park's debut record certainly has some excellent tunes, it's the singles which are easily the best, and most recognizable, songs. Tracks like 'Papercut', 'One Step Closer', 'In the End' and 'Points of Authority' may all have been played billions of times on the radio or had their videos played on metal television channels, but there's just some magic in the songs that make them great to listen to through loud speakers, no matter how often you've heard them.
Unfortunately, with the exception of 'Runaway', probably my favourite track from the album, the rest of the songs are pretty pointless, filler material. And towards the end the constant lyrical themes of depression, regret, rebellion, anxiety etc, start to wear a bit thin (a problem that would ensure this genre's stay at the top would last no more than a couple of years).
Linkin Park is far from being one of my favourite bands, but coming from a time when metal music in the mainstream was near non-existent, 'Hybrid Theory' gives the music world a good kick in the arse, and helped to revitalize a dying genre.