Review by Daniel for Strapping Young Lad - Alien (2005)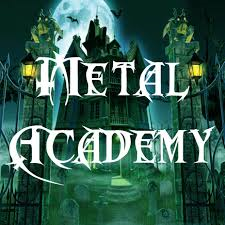 Daniel
/
December 26, 2018
/
0
I came into "Alien" fresh as the only Strapping Young Lad release I'd experienced previously was "City" (which I really enjoyed) but over the last couple of days I've found that I marginally prefer "Alien" & was blown away by just how heavy this record is. It takes no prisoners whatsoever & very few fucks are given along the way. I can understand how it might seem like one huge barrage of aggressive to some listeners but I feel that I'm well equipped to handle that sort of thing due to my extreme metal background. I definitely noticed a Napalm Death influence to many of the more intense riffs which isn't surprising given that Devin's been a long-time fan of the band going way back to his contribution to Steve Vai's "Sex & Religion" album in 1993. The timing makes sense because I was continually reminded of 1992's "Utopia Banished" album.
Devin puts sssoooo much into his vocal performance here. I really enjoy the crazed lunatic vibe on some of this material (see "Shitstorm" for example) & feel it's when he's at his best. His more melodic moments are also high quality though with the chorus of "Love?" actually reminding me a lot of Deftones. Gene Hoglan is an absolute enigma & proves that his feet should be insured for a very hefty sum as he's more machine than human. What a performance! And the production job couldn't have been better suited to the product to be honest. Every track sounds enormously epic here with the listener being virtually assaulted with sound which I would imagine was exactly the outcome that Devin was hoping for. The subtle use of keyboards at key moments is used to great effect & fills out the sound beautifully.
The lone ballad "Two Weeks" is clearly the least effective song on the tracklisting even though I still have time for it's sweeter take on an 80's Pink Floyd vibe as the listener is definitely in need of a short break by that stage. Closing twelve minute industrial noise piece "Info Dump" was certainly a challenge at first though with my initial thoughts being "Oh no, he's decided to give us the impression that the album is longer than it actually is by filling in time with pointless noise" but I'm very pleased to say that it develops over time & ends up leaving the listener with a unique & disturbing atmosphere that I really enjoy. But it's the heavier tracks that really float my boat, particularly when they're matched with some of Devin's more intense screams. Brief opener "Imperial" is nothing short of devastating with the gradual buildup & crescendo of "Thalamus" being a close second. The triple play of "Shitstorm" through to "Shine" is also spectacular!
Despite the fact that most of the highlights reside on the A side for me, I find "Alien" to be a very consistent release overall. In truth, some of Devin's more progressive & melodic moments take me a touch outside of my comfort zone & this (along with the first five minutes of "Info Dump") prevent me from going with a slightly higher rating but the quality here is undeniable. It's an outstanding effort from a highly capable & significantly battle-hardened group of musicians. Whoever selected this album for feature release inclusion really knows his shit & should be heaped with praise for eternity.
For fans of Fear Factory, Ministry & Nailbomb.