Review by MartinDavey87 for Metallica - Master of Puppets (1986)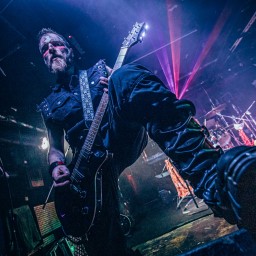 MartinDavey87
/
December 11, 2018
/
1
'Master of Puppets' is without a doubt one of the greatest heavy metal albums of all time. Taking what they started on 'Ride the Lightning' and pumping it full of steroids, this takes all the best elements of Metallica's previous album and magnifies it a thousand times over, firmly placing Metallica amongst metal's royalty.
A nice combination of heavy and melodic, 'Master of Puppets' mirrors its predecessor very closely, but at the same time it manages to maintain its own identity. Opening track 'Battery' is very similar to 'Fight Fire with Fire', starting with a nice clean guitar harmony, followed by riffs of complete chaos that'll destroy all your senses. 'Welcome Home (Sanitarium)' takes the ballad concept started on 'Fade to Black' and pushes it further than anyone thought possible, and 'Orion' is a nice eight minute instrumental that can go toe to toe against 'The Call of Ktulu' any day.
Despite the similarities, 'Master of Puppets' shows a band becoming more mature with each release. The lyrics are even more grim and darker than before, and the song-writing, especially on tracks like 'Master of Puppets' and 'Welcome Home', shows a band that has developed closer over the years to become as tight as they can be, with Hetfield and Hammett's guitars working in perfect harmony with Burton's bass-lines and Ulrich's (somewhat limited) drum skills.
Often cited as the single greatest metal album in history, it'd be hard to disagree.