Review by Sonny for Déhà - A fleur de peau - I - There Is No Home (2020)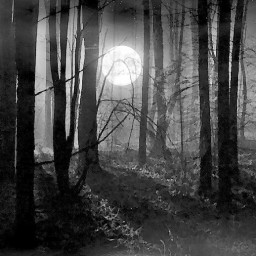 Sonny
/
March 09, 2020
/
0
Déhà is an extremely prolific releaser of music under his various guises, Imber Luminis, Slow, Aurora Borealis, Clouds and many more and is one of my recent favourite artists. This is his fourth album under his "own" name that he uses to release material that doesn't fit into any of his band's concepts.
A fleur de peau is for and about those who don't feel comfortable or at home in the world and are unable to express why they feel this way. The music takes the pummelling of atmospheric black metal and combines it with doom metal in such a way, via a cavernous-sounding production job, to give the overall impression of a kind of savage funeral doom that, itself, is fairly unusual. A number of post-metal interludes delineate the various sections of the single forty-odd minute track and provide some respite from the relentless hopelessness Déhà wishes to convey.
I cannot help but compare this to Markov Soroka's Drown album released this month, that has a very similar feel to it, albeit of a less savage kind. The similarities between the two releases are quite striking (and both are very good indeed).