Review by Daniel for Artillery - By Inheritance (1990)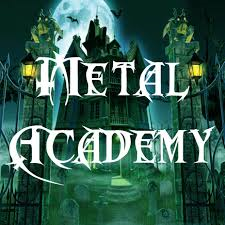 Daniel
/
January 05, 2019
/
0
1990's "By Inheritance" album was my entry point with Artillery which isn't a bad place to start as its gone on to become the Danish thrash institution's most celebrated release. I picked it up through the tape trading scene shortly after release but if I'm honest I probably didn't give it as big a thrashing as most of my peers did as I struggled to see what all the fuss was about at the time. It wasn't really until I did some research into the band's earlier releases that I saw what an musical departure it was for Artillery in a number of areas but that still didn't lead to me holding "By Inheritance" up on any sort of pedestal. 
Artillery's first two albums (1985's "Fear Of Tomorrow" & 1987's "Terror Squad") were both solid releases in their own right & I enjoy both of them to varying degrees, particularly "Terror Squad" which is still my Artillery record of choice to this day. Comparatively, "By Inheritance" almost sounds like it comes from an entirely different band. The professionalism of the production & performances are exceptional with the instrumentalists taking a lot more risks & showing off a whole new level of ambition that would see the album succeed in a time when the popularity of thrash metal was definitely on the decline in the wake of the death metal onslaught. The Metallica worship of Artillery's formative years was now long gone although they'd definitely learnt some invaluable lessons from their idols regarding song structure & the incorporation of outside influences. 
What we have here is a highly melodic & noticeably technical release that still resides comfortably within the confines of the thrash metal genre. The song structures are often quite progressive with plenty of changes & you can easily pick up on the influence of mid-to-late 80's progressive metal here. The riffs themselves contain impressive complexity as well as immaculate execution & the regular incorporation of exotic Middle Eastern melodies into the framework of a thrash record was very ambitious if not always totally successful. These additions all make for an interesting & challenging result & I can't help but feel that Artillery have pulled a lot of influence from classic Iron Maiden in relation to their melodic & thematic experimentation. That's almost certainly the case with the huge increase in melodic & harmonic content at the very least. In fact, "By Inheritance" often strikes me as thrash metal's answer to melodic death metal in this regard. There's always some sort of melodic idea being expressed & you could very easily label this as melodic thrash metal.  
"By Inheritance" showcases a band that was well on top of their game. And why shouldn't they be when they've had a good three years to improve since their last album. The rhythm guitar performances in particular are quite outstanding & I'm often left drawing comparisons with the likes of Coroner which should give you a hint at the level of proficiency on display. The vocals of Flemming Rønsdorf certainly fit into the higher register of thrash front men but they have genuine character & suit the music very well despite giving me the distinct impression that they would have fit even more comfortably over a US power metal band like Savatage. Flemming often sounds a little bit like Overkill's Bobby Blitz at times too & I've always enjoyed Blitz. 
The thing that turns off most detractors of this record however is the fact that it's a little less intense than Artillery's previous work & I'd be lying if I didn't admit that this prevents me from reaching for the higher scores. The drumming in particular sounds pretty light-weight & bouncy at times & leaves me craving a bit more Dave Lombardo in the approach. It certainly gives the complex riffs plenty of room to breath but it's unlikely to get my head banging or my body thrashing. Another issue for me is the quality hole that resides right in the middle of the tracklisting. I've never found "Bombfood", "Don't Believe" or "Life In Bondage" to be terribly appealing songs & they do take the tarnish off what was a relatively strong start (with the exception of the God-awful Middle Eastern intro track "7:00 From Tashkent"). The Nazareth cover version "Razamanaz" has been a big topic for discussion over the years but I have to admit that it's grown on me. It certainly stands out like a sore thumb in the tracklisting & there's very little doubt that the record would have flowed better without it but it definitely has its charm despite being a simpler & more traditional heavy metal number. 
Overall, I find "By Inheritance" to be an interesting & enjoyable listen, if not one that I feel like returning to all that regularly. I think it serves as somewhat of a gateway into the thrash scene for fans of genres like progressive metal & melodic death metal as it possesses many of the attributes that fans of those subgenres look for in their metal. Unfortunately it's unlikely that I'll ever get to the point of holding the album up as a beacon for European thrash but I prefer it over an album like "Fear of Tomorrow" these days. 
For fans of: Overkill, Megadeth, Heathen