Review by Vinny for Cradle of Filth - Dusk... and Her Embrace (1996)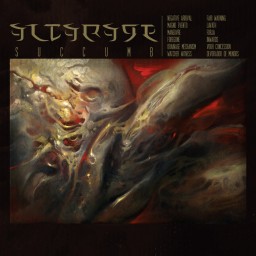 Vinny
/
March 13, 2019
/
0
I recall that most metal music tv channels only ever seemed to have one video for CoF throughout the noughties. I started to get sick of hearing/seeing Her Ghost in the Fog pretty quickly and (having missed the CoF boat back in the 90's) never got round to venturing into their discography. This wasn't just down to that overplaying of one track though, I perceived their pomp and circumstance to be a step too far at the time and had far cooler and less grandiose acts to appreciatively nod my head to. As a result, now at the tender age of 43 I am only just getting around to sitting down with my first full length from the band.
It is a good place to start too. Dusk... represents the perfect blend of majesty and regal symphonia mixed with scathing black metal attacks and death metal intensity. From the opening instrumental of Humana Inspired To Nightmare you know what you are dealing with here. It's menacing atmosphere and funereal tones set the scene perfectly. The album from here just continues to unfold it's macabre and nefarious layers, revealing the intense cold and howling misery of all corners of the devilish realm it opens up to the listener. Not that it is by any means a blastbeat infused storm of a record (it is in fact very well paced throughout) but the dominion the content of the record presides over leaves you breathless at times.
There's a lot to take in here and by definition the album is a grower that gets better with repeated listens as you unlock more with each spin. There is however a real sense of consistency to proceedings. The keys give a mighty sense of pomp across all of the tracks, enhancing the storytelling aspect of the album. Dani's theatrical vocals further enhance the thespian like feel to the performance overall. Indeed, tracks like A Gothic Romance (Red Roses For The Devil's Whore) play as intensely acted dramas in a theatre of hellish performances. The whole album feels well planned and orchestrated to great effect.
There is one grumble I have, which is very minor in the grander scheme of things. The spoken female vocal sections that pop up here and there are drab, dull and lifeless. Although perhaps in keeping with some part of the direction of the album they do still standout for the wrong reasons. Like I said though, only very minor and by no means are they the memory I take from this record. It is a classic in the genre most definitely, a true total package that delivers on many levels.