Review by Daniel for Carcass - Necroticism - Descanting the Insalubrious (1991)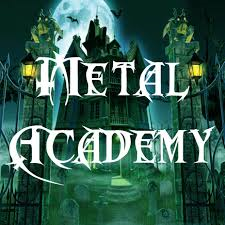 Daniel
/
December 24, 2018
/
0
This was a massive album for me. I bought it on the day of release (after being a big fan of "Symphonies Of Sickness") & was blown away by their new sound. At the time I leaned further in a death metal direction than a grindcore one so I was delighted at the increased focus on the cleaner deathier side of their sound whilst still retaining small elements of their grind roots. There's also a much stronger focus on melody which they would obviously push a lot further on subsequent releases.
Jeff Walker's vocals are a real highlight for me as I hadn't heard anyone sound quite like him at the time. The raspy but intelligible approach really appealed to me & when combined with Bill Steer's deeper vocals & a gore-soaked lyric sheet it made for an impressive combination. I think they got the balance just right with the perfect amount of brutality & just the right amount of melody. The guitar solos were another highlight as they're all so melodic & memorable which contrasts beautifully with the down-tuned extremity of the riffs.
The production was good for the time but probably seems a bit soft by today's standards. I've always found the addition of the surgical intros to add to the nasty atmosphere the band creates. A simply perfect death metal album in my opinion.