Review by FlowBroTJ for Tool - Lateralus (2001)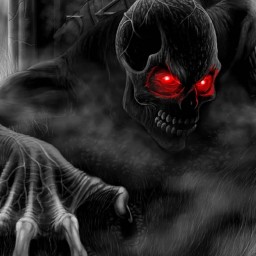 FlowBroTJ
/
December 13, 2018
/
0
When Ænima was released, I was blown away. The blend of heavy metal and progressive metal was done so perfectly that I had no choice but to give it 5 stars. This album focused on the progressive end, and while I feel the previous album is a bit better, this is yet another fantastic entry in the band's elite catalog. There are MANY positives that can be drawn with this album, including the INCREDIBLE first half of the album, which, in my opinion, can be argued as some of the best in which Tool has done. This album brings you into another world with its trippy sound, and The Grudge is the perfect opening track for this. If I could only pick one song on this album, this would probably be it. Right away, it is heavy, packs a punch, and has the length to make it feel complete. From that point on, you can tell Tool was trying to make another masterpiece, and that was accomplished. The Patient, while slower, is another song that has great pacing for the length. I do not think the first two songs packed as much of a punch like Stinkfist/Eulogy from the previous album, but very similar. One problem I found rather quickly is the addition of the dreaded "Interludes," or those "songs" that are under two minutes and either A) provide nothing to the album, or B) are used as a "prelude to the song", but there was no reason that it should be it's own separate track. Eon Blue Apocalypse should just be added to the beginning of The Patient, Parabol and Parabola should be together (after all, they are together in the music video), and I do not even know if Mantra should be included at all. The interludes on this are not nearly as bad as the ones on Issues by Korn, but I cannot help myself but to complain about these when I see them. In this case, the fantastic quality of music makes this not as big of a deal.
Being one of the most famous Tool songs to be released, Schism has an all time GREAT bass track. Similarly to how YYZ and La Villa Strangiato by Rush are considered as the elite dum tracks, this is the elite bass track. Once again, it is paced brilliantly, and provides a heavy sound that can be enjoyed by Tool fans of any era. Speaking of heavy, meet Ticks & Leeches, which is another FANTASTIC Tool song. The drumming on this is off the charts, and would not be seen again until Chocolate Chip Trip, on Fear Inoculum. In fact, this won the best drumming performance by The Rolling Stones for that year, and it is easy to see why. It seemed like Danny Carey had about eight arms to play those complicated fills, and it was fantastic. This is a HEAVY song, and has Maynard ANGRY. After that, it gets softer, providing a rest period for the listener, until it picks back up for a great outro. This reminded me a lot of Bottom, off of Undertow, which is a big compliment.
We all know about the story of Lateralus: the extremely complicated song writing strategy that used the fibonacci sequence and the golden ratio that turned into a very memorable song. The efforts of this song led to something that will be talked about until the end of time.
After this, it gets..... interesting
Disposition is the biggest reason why I say this, and it is because I do not know what to feel of it. I like the song, but was it needed? This was a slow song that repeats "Watch the weather change" along with other phrases. However, the song right after, Reflection, is also slow, but is also fantastic. I cannot see it put together with any track, so it is not necessarily an interlude, but I do not know with that track.
What I DO know is that while it is one of the slowest songs on the album, Reflection is worth a listen. The bass is strong in this, and that "trippy" sound is at an all time high. It works, and that is the important part. Triad is a fantastic instrumental. It sounds a bit like Parabola from earlier in the album, but has its own qualities. To me, this is the real closing track of the album, mainly because I do not understand why Faaip de Oiad was put here. It is not that it is BAD... just.... odd. If anything, this could have been added to the beginning of another track to have Triad as the true closer.

Long story short, this is yet another fantastic album that hit lots of popularity by the public. This has lots of variety, from the heavy styles of The Grudge and Ticks and Leeches, to the softer tracks, like The Patient and Reflection. While this is not my favorite Tool album, I cannot help but to give lots of respect to the band for going outside of their comfort zone for this record, as it was much different than most albums of this era. Even with a great music year like 2001, that had God Hates Us All by Slayer and Silver Side Up by Nickelback, this album would still win best of the year. This is absolutely worth a listen by any music fan.