Review by FlowBroTJ for Tool - Fear Inoculum (2019)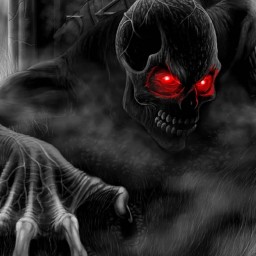 FlowBroTJ
/
August 29, 2019
/
0
Is it safe to say that this is the most anticipated album of the 2000's so far, maybe of all time?

In 2006, Tool released 10,000 Days, and while different than any other of their previous albums, it still served it's purpose as being a great collection of material. As years went by, fans were speculating whether a new album would come out at all. This changed in 2019, when two new songs were debuted live (they would be Invincible and Descending) and gave a release date for the new album. Along with the title track, Fear Inoculum, being released on August 7th, 2019, fans were more excited than ever to hear new Tool for the first time in thirteen years.
Thanks to the Great Fear Inoculum Vegas Heist that took place on Reddit in late August 2019, the world got to hear the CD version of the long-awaited album a bit early. The CD version has 7 tracks and the total runtime is 79:10, making it the longest Tool album they have made, beating Ænima by around two minutes. However, having a long runtime does not automatically make an album fantastic (look at Reload by Metallica, which came out in 1997.)
It takes a special kind of music to have an album be consistently good for the long time. Does Fear Inoculum hold up to the previous four Tool albums (five if you count Opiate from 1992, but that is more of an EP)?
The answer... is ABSOLUTELY
This album is a work of art, and an absolutely PERFECT collection of songs. Each song, minus the drum solo track named Chocolate Chip Trip, is over ten minutes, however it does not overstay it's welcome. To compare it to something, I will reference the 60 minute ironman match between Joey Janela and David Starr at Beyond Americanrana 2019, a professional wrestling show. They went crazy for an entire hour, with many revolutionary spots, and telling a fantastic story with it being the last match between them before Janela goes to All Elite Wrestling. This album is the music version of that match: nothing feels too long. It is like the phrase "Time Flies When You're Having Fun," but the fun is listening to one of the greatest albums ever made.
Talking about the songs some more, the top tracks (besides the whole album) are Pneuma, Culling Voices, and 7empest. Having to follow up the insane title track is one thing, but being able to actually top it is another. Pneuma keeps a consistent pace that is interesting. Culling Voices, for the first half, is very soft, similar to the ending tracks of Lateralus. This might be the best paced song since Leader of Men by Nickelback, from their 1998 album, The State. The second half picks up, and is a notable song off of the album, which is one of my favorites.
And then we get to 7empest, which is the second longest Tool song, only behind Disgustipated by four seconds. This is the angriest I've heard Maynard sing since Ticks and Leaches, and the best Tool song since The Grudge. I've never heard a song that can keep a CONSISTENT, HEAVY tone for over 15 minutes, that is absolutely fantastic. This album is music at its BEST

Long story short, this is one of the greatest albums in the history of Mankind. Go out of your way to listen to this album on release day. Long Live Tool!
-------------------------------------------------------------------------------
EDIT NOVEMBER 8TH, 2019
For many great albums I listen to, the magic often wears off after a certain amount of time, and those once great songs felt regular again. In a less extreme measurement, that happened to me with Rush's Rush from 1974, however that is still a very solid album in it's own right. There are other albums that grew on me as I listened more, such as Load by Metallica, or The Sound of Perseverance by Death. With this album, the love I have has not gone anywhere. You can argue that I appreciate this album even MORE than I did before. I understand that not everyone likes an album filled with ten-plus minute songs (and I am not mentioning the interlude tracks found on the digital version of the album), however that style is right up my pathway. To me, if done right, longer songs can be the most complete form of music imaginable. Other bands have had fantastic long songs, such as Mercyful Fate by Metallica, from Garage Inc. (11:11); every part of Close to the Edge by Yes, from Close to the Edge (18:38); the title track of 2112 by Rush(20:33), and many more.
With Tool in general, and specifically in this album, all of my favorite qualities of a song were blended together to form "super songs," and then the whole album turned "super."
In my original review, I never gave track four on the CD version, Descending, the credit that it deserves. Just like the track right after, Culling Voices, in which I mentioned in my original review, masters the art of pacing, and at around the five-to-six minute mark, one of the brightest moments of the album blesses the listener's ears. The slow build of Maynard's vocals, specifically in those two tracks, have an explosive climax that makes the song like a roller coaster, or a wrestling match that is telling a fantastic story.
On a semi-final note, I do not feel that I put enough emphasis on how incredible 7empest is, just as a piece of art. In my eyes, this is probably the best song the band has ever created, and top three in the best songs I have ever heard (the other two are South of Heaven by Slayer, off of South of Heaven; and Mouth for War by Pantera, off of Vulgar Display of Power). Unlike almost every track on the album, that has a great build that leads to a fantastic climax, this song starts off white hot, and never lets up on the quality. For wrestling fans, I can compare this song to a match with nonstop action, and it receives five stars for the effort. Every band member shines on this song, however I feel that this was Adam Jones's moment to prove that he is an elite guitar player. Lots of complicated riffs were played during this 15:43 masterpiece, and every second of it was better than perfect. To me, this is a six star song that ends one of the greatest albums I have ever heard.
As an album in general, Danny Carey shined like no other, and had a drumming performance not seen in decades (not knocking the other members, as without them, this album would not be close to the caliber in which it is at now.) I have seen fantastic drumming on albums, like every 1980's Slayer album, or every other Tool album before this. With this album in particular, Danny Carey can make a legitimate claim that he is the best drummer in the world right now. The technique in every pattern he does is insane, and is one of the many reasons why I rank this album so highly. I do not know if I would say that he is the greatest drummer of all time, however I would say that I have not seen a performance like this in a very long time; maybe since 10,000 Days.

Long story short, I cannot stress how much I love this album. I honestly feel that it might be their greatest work, or at LEAST on the level of Ænima. The long length of the full songs just make it feel complete, and like a New Japan Pro Wrestling show, the songs build up to the fantastic, 7empest main event, which is one of the greatest songs ever made. The songs fly by, and every song is absolutely perfect. This is a once in a generation album, with the thirteen year buildup and the hype behind it; and I do not know if there will be an album at this caliber again. Long live Tool!