Reviews list for Oz - Fire in the Brain (1983)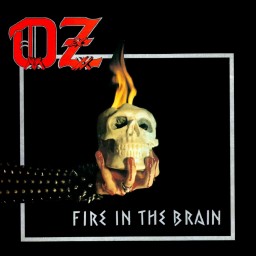 Finland may have gone on to become the country with the highest ratio of metal bands per capita (as per former US president Barrack Obama's speech in 2016), but up until 1983 they'd contributed very little in the way of noteworthy metal releases other than two fairly underground Sarcofagus heavy metal albums that didn't exactly set the world on fire to be fair. But things were about to change thanks to a five-piece outfit by the name of OZ who formed way back in 1977. By 1983 they'd already released their debut album & gone through various lineup changes however the planets were about to align for them with the release of their second full-length record entitled "Fire In The Brain".
The band's debut album "Heavy Metal Heroes" was a dour affair & clearly represented a group of musicians that were still finding their sound but several key lineup changes had resulted in the follow-up taking on a drastically different & substantially more metal sound. The hard rock influence has been completely dropped in favour of an all-out metal assault with the NWOBHM being the primary source of influence. It's really quite an exciting listen due to a fairly savage guitar sound that greatly enhances the work of the dual guitar attack. Singer Ape De Martini possesses a powerful voice that often reminds me of Iron Maiden's Bruce Dickinson & Queensryche's Geoff Tate too. He's a genuine front man & his approach leaves me with the impression of leading his band mates into battle.
Speed & energy are important ingredients for OZ with Raven, Iron Maiden, Scorpions, Accept & Motorhead often springing to mind as influences. These are short & simple, no-fuss metal tunes with little time for extravagances. The guitar solos are short but highly effective with both axemen proving to own some fairly impressive chops. The tracklisting isn't without it's weaker moments however & I struggle with three of the eight tunes on offer. Thankfully the other five are strong enough to carry the album for me & I'm left with a predominantly positive impression after each revisit. In fact, I have to admit that I'm often left wanting to like the record more than I actually do due to its metal-as-fuck approach . It only needs a bit more consistency in the song-writing department to push it up into the next scoring bracket but all of the other elements are already in place. Just check out my favourite track in the slowest & most atmospheric number "Black Candles" for a clear example of what the band could achieve with its darker & more brooding sound being high on classic Mercyful Fate influence. The cover art even sports a photo of the arm of Bathory's Quorthon holding a flaming skull & what could be more metal than Quorthon's arm??
Read more...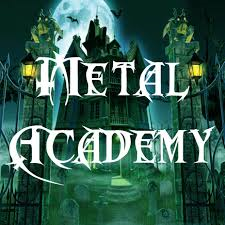 Daniel
/
May 24, 2019 11:58 PM