Holy Moses - Queen of Siam (1986)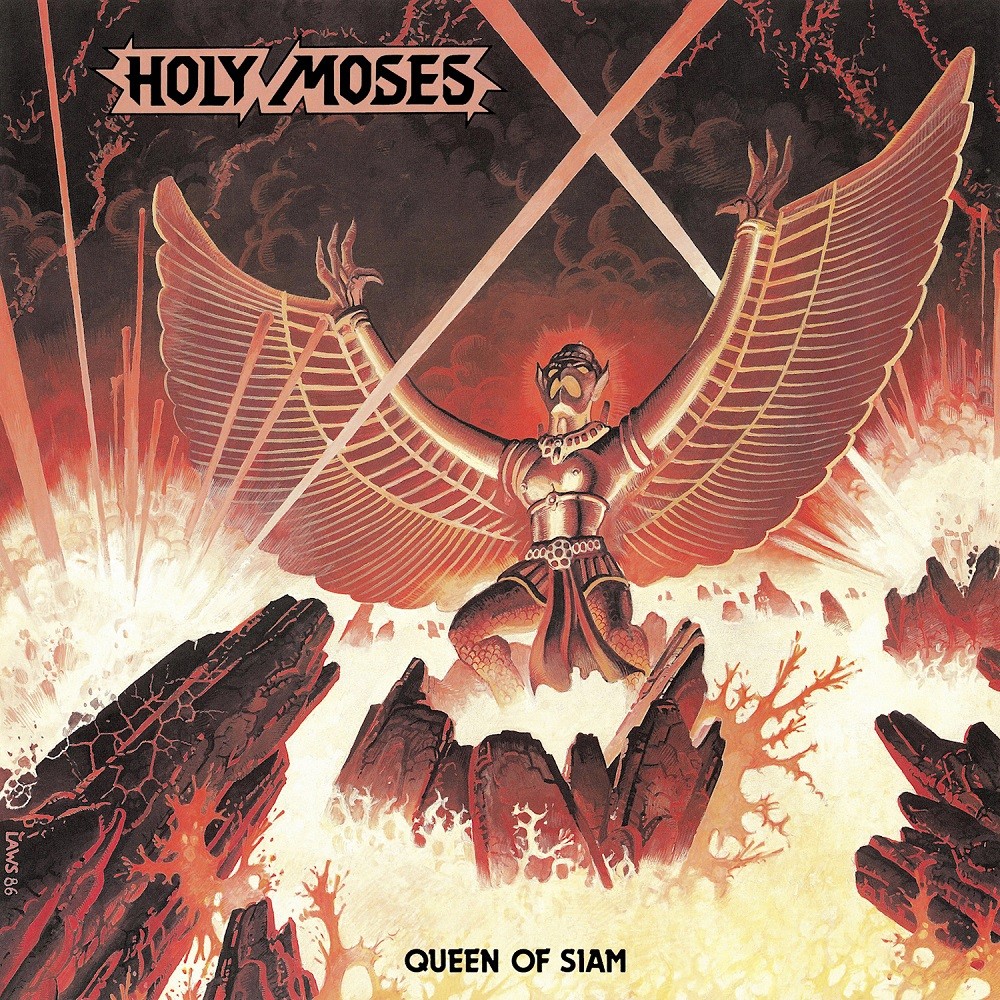 Sonny
/
June 27, 2020
/
Comments 1
/
1
Holy Moses were formed in Aachen in 1980 and featured soon to be husband and wife Andy and Sabina Classen on guitar and vocals respectively. As such they were one of the very earliest of the teutonic thrash / speed metal acts. Between '80 and '86 they put out quite a few demos before releasing Queen of Siam in May of '86 on the newly formed Aaarrg Records.
Queen of Siam is quite a fun record with it's thrash still retaining some of the NWOBHM stylings that was a feature of the very earliest thrash and speed metal releases. Obviously Sabina's vocals are a focal point with female singers being such a rarity in the male-dominated world of thrash. Her vocals are of harsh nature with a creditable growl and she even comes up with a pretty convincing impression of Lemmy on Roadcrew, a song that is a tribute to Motorhead.
Musically it doesn't do anything flashy, there's not a great number of solos or guitar hero histrionics, the rhythm section is solid enough and there's a variety in song tempo from the slower NWOBHM influenced stuff to the full-on thrashers. They even successfully repurpose one of my all-time favourite riffs, the killer from Bad Brains' Big Takeover, on the track Queen of Siam.
As I said earlier, it is a fun album and it does have a place in the Teutonic Thrash story, but it certainly isn't essential and by the time of it's release the rest of the German scene was of a far more aggressive and energetic nature and had mainly moved on into more extreme territory.
Read more...
Release info
Sub-Genres
Thrash Metal (conventional)
Voted For: 0 | Against: 0