Opprobrium - The Fallen Entities (2019)Release ID: 6983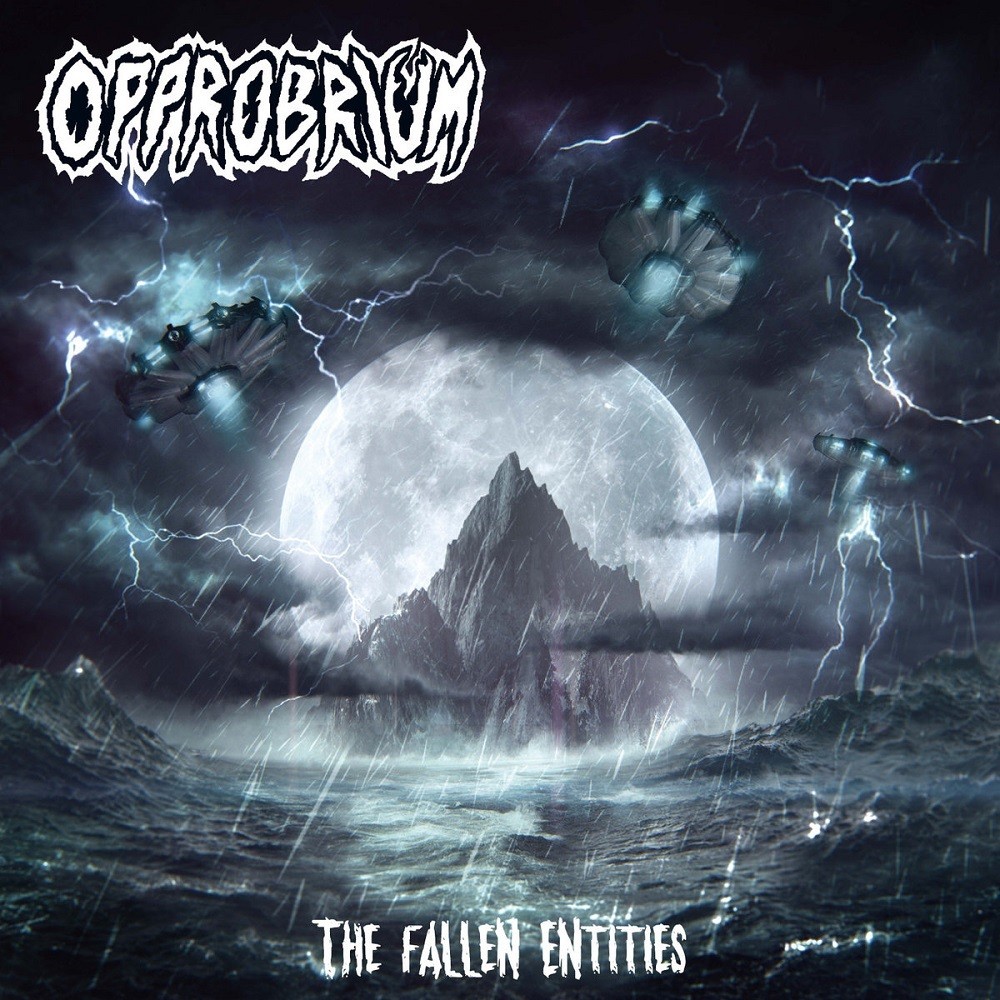 Vinny
/
August 14, 2019
/
Comments 0
/
0
There's not anything wrong with "The Fallen Entities" in terms of basic principals. It chugs like a death metal record should do. It chops at the listener with deft riffage like any death/trash record would do. It has gruff, Schuldiner style vocals that genuinely make me want to go and put on a Death record. Hell, it even makes me throw the odd claw shape with my hand and pull a silly face. It still sounds tired though, like a band just going through the motions. The fact that the majority of the tracks sound the same is kind of hard to dismiss, like the sheer effortlessness involved in just writing and recording quashed all creativity in the process.
Opprobrium can do better than this given their years of experience I am sure. I am genuinely not sat here waiting for "Beyond the Unknown MkII" either (who even wants that?), no I would just like the structures to at least feel organic or created by humans instead of this almost conveyor belt production line of riffs and growls.
It gets two and a bit stars because it is still good death metal but the Howard brothers really need some life injecting into their sound if they are planning on sticking around for more releases.
Read more...
Release info
Release
The Fallen Entities
Sub-Genres
Thrash Metal (conventional)
Voted For: 0 | Against: 0
Death Metal (conventional)
Voted For: 0 | Against: 0