Exciter - Violence & Force (1984)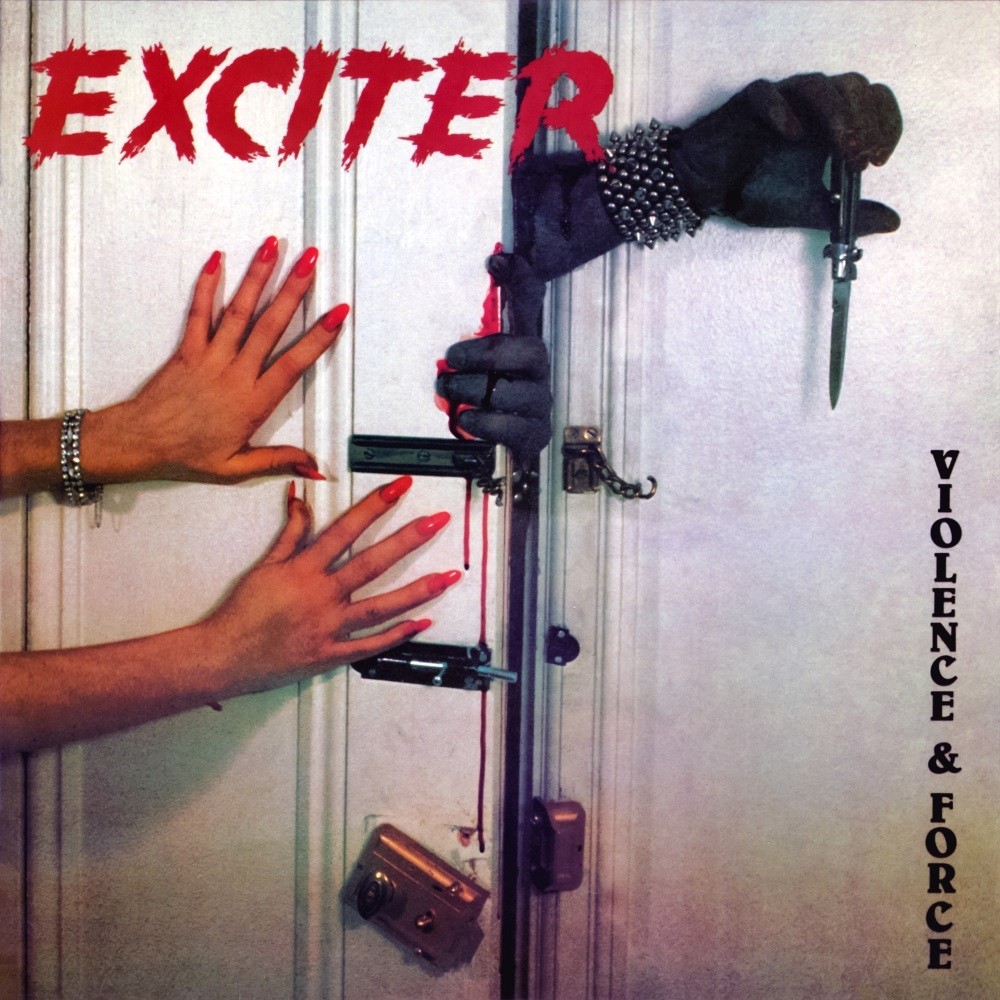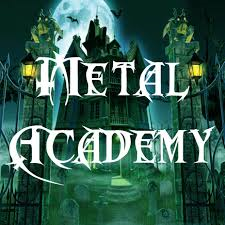 Daniel
/
May 20, 2019
/
Comments 0
/
0
Exciter's 1983 Shrapnel Records debut "Heavy Metal Maniac" made quite a dent on the global metal scene with its brash & raucous brand of high velocity heavy metal. But while it certainly had some appeal for me personally, I wouldn't say that I was terribly enamored with it. Although I had a lot of time for the band's sound, I don't think that the song-writing was strong enough to allow Exciter to compete with the high quality thrash metal releases that were around at the time. It was certainly a fun listen though & it's not hard to see its appeal for fans of high-impact, high-energy metal music. Particularly as it resulted in Exciter being able to upgrade their recording contract to a new & more appropriate union with Jon & Marsha Zazula's Megaforce Records who were running white hot following their release of Metallica's "Kill 'Em All" & Anthrax's "Fistful Of Metal".
Exciter was already being mentioned in the same terms as those bands so this arrangement would seem to make a lot of sense. It also resulted in a cleaner & more accessible production job for Exciter's "Violence & Force" album which was recorded with the same lineup in November 1983 & released in February 1984 with The Rods' Carl Canedy handling the production duties. Personally, I really liked the raw electricity of the guitar sound on "Heavy Metal Maniac" & although the drum sound in particular is noticeably more powerful here, I'm not sure I could say that I prefer the more polished production job. It's certainly not an area of concern though & we see the songs being given every chance to fulfill their potential.
Musically, "Violence & Force" sports some minor technical improvements from the various band members with drumming front man Dan Beehler & bassist Allan Johnson having benefited substantially from the band's heaviest year of live performance to date. The rhythm section showcases a newly invigorated confidence with Dan's performance behind the kit sounding a fair bit more confident than before. His powerful kick drum work is a real highlight here while his chaotic vocals seem to be a touch more consistent. He's still got that ripping high-pitched squeal that reminds me of Death Angel's Mark Osegueda too. Guitarist John Ricci hasn't changed his approach much with his primary focus being to play as many notes as he possibly can in the shortest possible time period. His technical limitations are still quite obvious but it's hard not to be won over by his infectious enthusiasm, particularly during his psychotic guitar solos. His unusual aversion to palm-muting is still quite evident here & once again we see an uncommonly large amount of strummy power chord riffs which sees Exciter placing a clear gap between themselves & their thrash metal compatriots. If you look carefully, this attribute sees a lot of the tracklisting having a strong basis in punk rock which I didn't notice as much on "Heavy Metal Maniac". Songs like "Evil Sinner", "Destructor" & "Saxons Of The Fire" are all fine examples of this idea & overall I think you'll hear a little less of the Black Sabbath & Judas Priest influences of the debut with a stronger emphasis being placed on the punkier metal bands like Motorhead & Venom.
As with most early speed metal records, "Heavy Metal Maniac" didn't focus all of its attention on the one subgenre. Sure the larger proportion of the tracklisting was speed metal oriented but there was still plenty of play time given to your more traditional heavy metal sound too. If I'm completely honest, my favourite song on that album ended up being the slowest one on the tracklisting & we'll see something similar with "Violence & Force". Of the ten tracks on offer I'd suggest that at least four of them aren't actually speed metal with countrymen Anvil being a decent point of reference for songs like "Pounding Metal" & my personal favourite "Delivering To The Master". In fact, despite the differences I've mentioned, this is really a pretty similar record to "Heavy Metal Maniac". There hasn't been a lot of musical development but I'm not sure I was expecting any either. This is not the sort of metal music I'd expect intellectuals to be dissecting at length (despite my apparently trying to do so here). It's some pretty lowest common denominator stuff really but I don't think it was ever intended to be anything more than some fun drinking music for kids to thrash around to.
Overall, this is merely a passable speed metal album in my opinion. The quality is fairly similar to the debut however if pushed I'd suggest that I marginally favour "Heavy Metal Maniac" over this one simply due to its slightly more raw & unpolished nature which gives it a touch more personality.
Read more...
Release info
Sub-Genres
Speed Metal (conventional)
Voted For: 0 | Against: 0
Heavy Metal (conventional)
Voted For: 0 | Against: 0