Reviews list for Rhapsody - Legendary Tales (1997)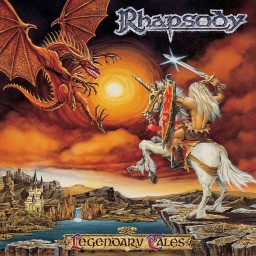 Ah yes, Rhapsody of Fire, one of the more epic bands in my earlier symphonic metal taste! Well in their earlier albums, they were simply known as "Rhapsody", changing their name of Rhapsody of Fire in 2006. But I'll still call this band Rhapsody of Fire because of the many other related bands with the name "Rhapsody". Onward!
This album, Legendary Tales is still good for a debut, never bad at all. It may sound just decent, but it's the beginning of something special that really shows Rhapsody of Fire their true transcending form they've been destined for, though the rest of the Emerald Sword Saga would be more legendary. Guitarist Luca Turilli and keyboardist Alex Staropoli are the true masterminds in both the music and the saga sung by the gifted Fabio Lione. This band has what Blind Guardian and Stratovarius don't have!
It's starts with the opening intro "Ira Tenax" (Tenacious Rage), which sounds more appropriate in this album than in any other power metal album. Then it segues to one of the greatest from this album and the band of all time, "Warrior of Ice". After an epic choir intro led by Fabio, the symphonic power metal battle begins! Fast instrumentation and soaring vocals are mixed with orchestration. "Rage of the Winter" is another song of epic rage, this time with some Celtic rhythm especially in the chorus. You wouldn't hear that in a Blind Guardian song! Then we kinda head into ballad territory with "Forest of Unicorns". This one sounds like a medieval chamber song that you hear in a Renaissance fair. There are some verses with just some flute, orchestration, and more of Fabio's vocals. Then the chorus is a merry jig with violins.
"Flames of Revenge" returns to the epic heavy action. Then in the middle, the metal takes a break an orchestral arrangement with male choir that almost makes you think this is a classical album instead of metal. Then they switch back to metal with a neo-classical guitar/keyboard duel. While most of the songs are pretty good, the weakest one is the boring interlude "Virgin Skies". I used to think it reminds of one of those songs performed by bards in The Elder Scrolls: Skyrim, but those are a little more appealing. At least it leads to "Land of Immortals", one of the best songs in symphonic power metal. A true epic metal classic!
"Echoes of Tragedy" is another ballad that sounds more cheesy than tragic. "Lord of the Thunder" is another good song in epic metal. The title finale is really interesting. It is the longest song of the album at only almost 8 minutes, yet it's more progressive, switching back and forth from slow to fast, from melodic to upbeat. A great varied epic to end the band's first epic metal journey.
All in all, Legendary Tales is a solid album despite two or three cheesy fillers. Even though I don't think this is totally better that most of the later Rhapsody of Fire albums, it's definitely one of the most famous 90s metal albums. This legendary tale is just the beginning....
Favorites: "Warrior of Ice", "Rage of the Winter", "Flames of Revenge", "Land of Immortals", "Legendary Tales"
Read more...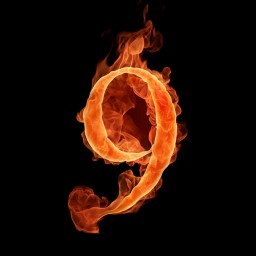 shadowdoom9 (Andi)
/
June 26, 2019 12:00 PM