Power Trip - Manifest Decimation (2013)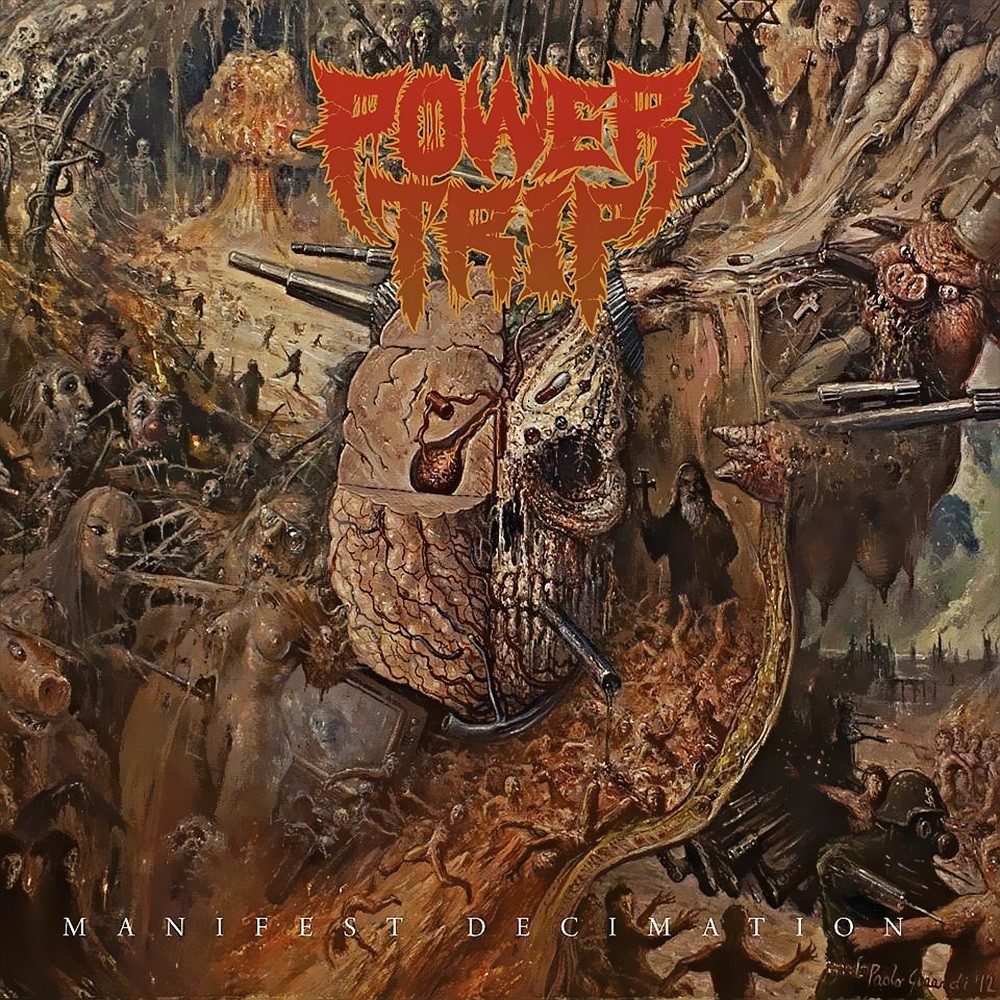 illusionist
/
August 16, 2019
/
Comments 0
/
0
A top-notch Texas crossover thrash album.
Power Trip blends influences from a jumble of prominent bands, especially Cro-Mags and Slayer. It is not often that you come across crossover albums in 2013 that sound like they would've fit in perfectly in the late 80s. The constant barrage of neck-snapping riffs, energetic vocals and raw (but not too raw) production make this album an instant winner among fans of this sound and among people who are looking for an album to rock out/mosh too.
However, it is the band's debut album so it's not surprising that there are a few flaws. There is not much variety to differentiate between the songs. The album does come off as very samey. Since the best songs are the first three and the last two, it really drags in the middle. The crossover and thrash influences are not always seamlessly mixed. One of the songs basically stole the drum intro from Slayer's "Criminally Insane" before jumping into a very Suicidal Tendencies-like groove. I look forward to seeing how the band improves in the future as they continue to develop their sound and hone their songwriting.

This album has its pros and cons, but in the end, it has a lot of good things going for it. All of the songs are enjoyable (though not always memorable) in their own right and the band brings an undeniable energy to the table. Recommended for anyone who enjoys some well-done, angry crossover thrash, because that's exactly what this album is.

Standout tracks: Manifest Decimation, Power Trip, Conditioned to Death, Hammer of Doubt

Read more...
Release info
Release
Manifest Decimation
Sub-Genres
Thrash Metal (conventional)
Voted For: 0 | Against: 0
Crossover Thrash
Voted For: 0 | Against: 0