Mnemic - Mnemesis (2012)Release ID: 5730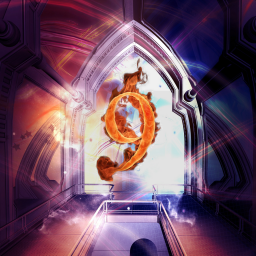 Shadowdoom9 (Andi)
/
October 23, 2022
/
Comments 0
/
0
You know me as a metalhead transcending through different metal genres, currently focused on metalcore, industrial metal, alternative metal, and progressive metal. Having been born in around the same year this band was formed, I was never around in the 80s, when the older guys grew up with genres such as classic heavy metal and the more melodic progressive metal. After trying to get into those earlier genres for some time, I realized that my heart is set for something more extreme, technical, and djenty...
So here I am, listening to this amazing band Mnemic, having sonic influences from Fear Factory and Soilwork, straight outta Denmark! After two albums, vocalist Michael Bøgballe was out, and Guillaume Bideau was in. There ended up being a bit more of a progressive/melodeath vibe added to their industrial/groove metal sound, which turned off some fans, but it never ceases to please me. Mnemesis is the band's final album before hiatus, and it continues the band's indirect aim to resonate with me, though with a more melodic twist in their metal, sounding like they've added some late 80s throwbacks into their futuristic sound. It's almost enough to make this a full-on gem!
Beginning this final leg of their journey is "Transcend", adding some solid Soilwork magic. "Valves" is one of the best tracks from this band, continuing the Strapping Young Lad-like blend of arena rock and extreme death riff-wrath/growls. And that massive fusion starts from the tasteful synth intro. "Junkies on the Storm" has some more of the heavy headbanging pace along with a chorus to be implanted into your head. Solid single "I've Been You" starts catchy in the intro that blasts off into the usual riff machinery and growls, leading to a melodic chorus you just gotta love. Another track "Pattern Platform" kicks their modern metal sound up a notch once again. You just gotta follow the patterns that fire this sh*t up.
Another favorite, the title track has some of that Scar Symmetry-like futuristic melodeath going on. But what really brings the band back to a time 25 years before this album is "There's No Tomorrow", the 6-minute epic that almost sounds like a power ballad ala Bon Jovi/Dokken. There's even a beautiful guitar soloing crescendo. Of course, the brutal growls are still in great passion. Following this "Haven at the End of the World", showing how impressive drummer Brian Larsen can be despite this album being his only one with the band. "Ocean of Void" might sound closer to nu metal, but there are some melodeath growls, plus some more of the classic sounding harmonies.
Now before we get to the grand finale, the bonus tracks are worth mentioning, starting with "A Matter of Choice", with fantastic extreme dissonance that includes another blazing solo. "Empty Planet" adds a bit of Voivod-like progressiveness and Silent Planet-like hardcore and atmosphere. "Synaesthesia" has a bit of a synth atmosphere. OK, now we can talk about the final "Blue Desert in a Black Hole", the closest to atmospheric progressive metal from this band, and a very interesting way to go out in a bang.
Mnemesis is what I can consider a happy ending to the band's career, but the aftermath ain't. One of the guitarists Victor-Ray Salomonsen Ronander left after a final show in November 2013, then the band went on hiatus and the other members pursued other paths. And recently, Bideau passed away suddenly, one of a few shocking tragic metal musician deaths in May 2022, one other being Trever Strnad of The Black Dahlia Murder. Nonetheless, Mnemic's tenure was quite a home run, releasing amazing records after records, and they're simply good at blending different styles so skillfully. You won't regret getting into the zone of this band of modern legend!
Favorites: "Valves", "I've Been You", "Mnemesis", "There's No Tomorrow", "Haven at the End of the World", "A Matter of Choice", "Blue Desert in a Black Hole"
Read more...
Release info
Sub-Genres
Industrial Metal (conventional)
Voted For: 1 | Against: 0
Groove Metal (conventional)
Voted For: 0 | Against: 0