Reviews list for Threshold - Dead Reckoning (2007)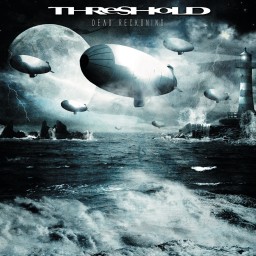 I've reached yet another threshold of progressive metal with Threshold, yet another band that has reminded me of the more melodic kind I've abandoned years ago! What made this album sound so great is the vocals of Andrew "Mac" McDermott, but sadly he left the band right after this album and passed away 4 years later from kidney failure. RIP Mac...
Threshold's eighth album Dead Reckoning is an album that has proven that the band is at the top of their progressive metal game with their astonishing game. It's clear that they haven't lost that game with one of the better examples of progressive metal.
This album has a catchy thrashy start with "Slipstream" which is the one of the first two songs in the band's history to feature guest vocals; background growls by Dan Swanö (Edge of Sanity, Nightingale). The chorus is so beautiful that it arranges another world for the listener. Modern effects have been added to all instruments and vocals, one of the most notably important progressive properties. The heaviness continues with "This is Your Life", starting with a keyboard intro and a heavy riff before Mac starts singing. It is a fine catchy song with a fantastic chorus and a brief but fast solo. "Elusive" is the other song with growling vocals by Dan Swanö, along with amazing verses, heavy riffing, and another catchy chorus. The song's solo is one of the greatest and most melodic I've ever heard (besides other bands like DragonForce).
The next track "Hollow" is a slower one and has great atmospheric piano. Once again, the song has a great solo and a melodic catchy chorus. "Pilot in the Sky of Dreams" is the longest track here at almost 10 minutes. It is one of the best and most diverse songs in the album. It starts as almost a piano ballad, then there's a solo and bass, before the complete band action kicks in. There are experimental keyboards and guitar solos to follow, along with sudden time changes and fantastic lyrics. A fantastic highlight! "Fighting for Breath" is a faster power metal song, but some listeners might complain thinking this is Korn gone progressive metal.
"Disappear" is a very emotional song, beginning with a morose piano intro before switching to funky guitar riffing with great bass. An amazing mix of styles, though that's one of my two least favorite tracks in the album. My other least favorite track here is "Safe to Fly" which is slightly better with an excellent chorus. But the best of it all is "One Degree Down" a true melodic progressive metal highlight with addictive passages. It has everything including fantastic vocals, awesome chorus, keyboard/guitar solos, time changes, sudden riffs, atmospheric harmonies, and tight drumming action. This is an absolute grand finale for this album, ending with epic guitar soloing until it's all over. One of the best progressive metal closers ever! Of course, there's also a bonus cover of Muse's "Supermassive Black Hole" which is pretty wicked.
Another notable thing about this album the hard rock Queen influence Threshold has in this album. Just by listening to this album, I can hear how much top-notch quality progressive metal has. It is sad for Mac to end up leaving the band and the world behind, but Threshold would still head strong!
Once again, RIP Mac
Favorites: "Slipstream", "Elusive", "Hollow", "Pilot in the Sky of Dreams", "One Degree Down"
Read more...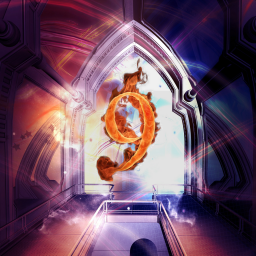 shadowdoom9 (Andi)
/
January 30, 2020 11:55 PM