Reviews list for Nightwish - Oceanborn (1998)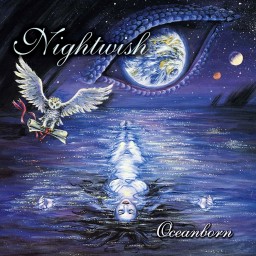 I'm glad that I listened to Nightwish during my earlier epic metal taste. They're one of the most popular bands in symphonic power metal, and probably the most successful band to come from Finland. Their later albums are what made them famous worldwide, starting with their breakthrough album Once. Since then, they've sold almost 10 million records, received so many gold/platinum awards, their albums and singles reaching #1 in charts, and even earned a spot in the Finnish Music Hall of Fame.
However, the #1 album in their mildly successful era is Oceanborn! This is an album where the catchy melodies can really attach to your mind. Not every album is like this one where every song is differently unique.
It starts with the fast heavy "Stargazers" that sounds like a typical power metal song until the beautiful voice of Tarja Turunen comes in, perfectly fitting in the music. Next song "Gethsemane" has the same fast heavy manner as the first one, once again sounding excellent. The atmosphere changes with the darker "Devil & the Deep Dark Ocean", which features heavy drums and male deep death growl-like vocals by Tapio Wilska (from Sethian and Obscene Eulogy, and formerly from Finntroll and Nattvindens Gråt (the latter band also used to have bassist Sami Vänskä and keyboardist Tuomas Holopainen) in nice contrast to Tarja's vocals. "Sacrament Of Wilderness" has heavy guitar riffs which, when blended together with the neo-classical keyboards, sound a bit like Children of Bodom at that time, while still having Tarja's vocals.
Then there's the very unique "Passion and the Opera", which starts with good riffs and catchy melodies. Then throughout the second half, Tarja begins unleashing her true vocal power. As the thick drums, guitars, and keyboards go on, Tarja starts releasing some mighty operatic runs that keep getting more powerful until the fade-out. After 5 excellent songs, the wonderful ballad "Swanheart" is perfectly placed in the middle of the album as a slow beautiful break. "Moondance" is a different instrumental song that starts with a beautiful keyboard intro before turning into a fast heavy song with as much as folk as in their previous album.
"The Riddler" starts almost similar to the previous track that it should've just segued from there instead of just starting fresh. Good deep lyrics there! Then we have the darkest heaviest song in the album, "The Pharaoh Sails to Orion". It is considered the long epic of this album, yet it's 6 and a half minutes long. The dark vocals of Tapio Wilska return in a bigger role than the other song he was in. The song has some Egyptian themes similar to the previous album's "Tutankhamen", and the fast piano riff sounds a little like the synth riff that starts "Beauty and the Beast". That song is like the perfect soundtrack for an epic battle in a fantasy movie. Representing that battle's aftermath, "Walking in the Air" (cover a song from The Snowman) is the perfect way to end the original edition of the album. It is a slow ballad that gets heavier and faster in every passing moment, as you walk in the cold air of the desolated battlefield. Since the 1999 reissue, an extra track is added, "Sleeping Sun", another brilliant closing ballad.
Many people have their own genre they like (trance, punk, etc.). I of course like metal, and this album is a great one from my younger days of epic metal. And I'm sure a lot of you would switch to metal just by listening to this masterpiece. Maybe not my mother, unless I show her one of the classical ballads. This is too good to lose, so go get it!
Favorites: "Stargazers", "Passion and the Opera", "Swanheart", "The Pharaoh Sails to Orion", "Walking in the Air"
Read more...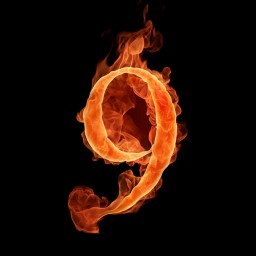 shadowdoom9 (Andi)
/
June 26, 2019 11:55 AM