Reviews list for Chat Pile - God's Country (2022)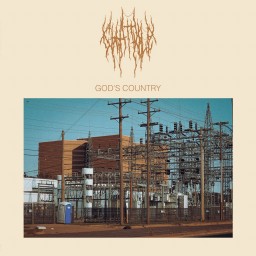 The debut album from Oklahoma City based noise rock band Chat Pile reminds me a whole heck of a lot (for some reason) of the first two IDLES albums, Brutalism and Joy As An Act Of Resistance. Perhaps it is in the timbre of the lead vocals that lead to this assertion because not much else about this album reminds me of those first two albums at all. In fact, this album seems more like a hybrid of IDLES' first two albums combined with their art rock stylings of recent. And if you remember my reviews of those later albums (only on RYM), then you'll know that I found them less than thrilling experiences, especially last year's Crawler.
This is a muddy album; perhaps by design given it's noise rock roots, similar to early black midi albums, and this can work in some instances. The biggest problem is that this is more of the bog standard, political post-rock/metal album that I made note of a few weeks ago with the latest Ashenspire album. There is no song structure involved in the execution of these tracks; only free form mesh held together by some of the fakest sounding anger I've heard on a metal album since Korn. By the time I made it to the closing track, "grimace_smoking_weed.jpeg" I felt cold. Like I just gone through a miserable experience like losing the life of someone near and dear to me, but not in the "celebrate and cherish the moments that we got", but rather the feeling of sheer dumbfoundness within moments of hearing/seeing the news play out directly in front of me. This record has no click factor and is further exacerbated by terrible sounding production, mixing and performances. Sometimes this feeling can be rewarding, but here it just feels lifeless. This is an album I have no intention on listening to again.
Best Songs: Tropical Beaches, Inc., The Mask
Read more...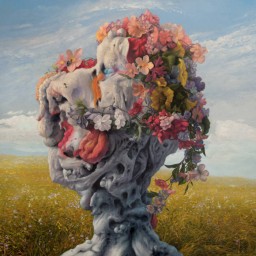 Saxy S
/
August 30, 2022 05:49 PM