Reviews list for Chat Pile - God's Country (2022)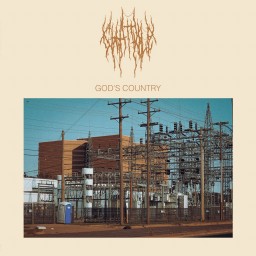 "Why do people have to live outside? In the brutal heat or when it's below freezing, there are people that are made to live outside, why?" Interesting question, and don't forget when the world is infected by a certain massive pandemic.
Desperate anguish has a home. A home that consists of a noise-ridden industrial sludge arsenal, ready for the listener to make a stinging dark descent. There is a rough edge in everything, rounded up by the only light grace that is some post-punk elements. Anyone stepping into this journey should be aware and not underestimate what's coming for them. Welcome...to God's Country!
The thundering "Slaughterhouse" takes you into the deep terrifying abyss in uniquely bleak production. Continuing the sludgy riff-rage, the nihilistic "Why" has those lyrics I've mentioned above that describe the need to live in a hole and hide from outside society. It eerily fits well with the times when the pandemic was at full swing. There's direct pain from the screamed fury when the lyrics detail that kind of denial. Stepping through in the leads and drums is "Pamela", leaning into melodic post-punk territory, with the vocals by Raygun Busch switching to baritone mumbling.
Continuing that is the more frantic "Wicked Puppet Dance", though adding some more growls and noise similar to Daughters, while the guitars might remind some of Idles. Keyboard passages give light to the pummeling darkness of "Anywhere", giving the song some change leading up to a final section of sharp guitar noise.
Raygun Busch in "Tropical Beaches, Inc." seems to have changed his vocal style a bit, sounding a bit soft while staying aggressive. Nonetheless, the sludge storm rumbles... "The Mask" departs from the album's post-punk-ish side, rolling into tearing screams. "I Don't Care If I Burn" is a short breather of spoken word. Then "grimace-smoking-weed.jpeg" is a sinister 9-minute industrial sludge metal attack, expanding on the percussion and screams until all fades to oblivion.
The album cover marks a good hint on the industrial sludge template, a bit similar to a few of Godflesh's cover arts, but the band's black metal-like intro might confuse the more extreme fans that are invited here. Here we have a nice dense dark forest to travel through as you retreat from the outer world of terror....
Favorites: "Why", "Wicked Puppet Dance", "Tropical Beaches, Inc.", "grimace-smoking-weed.jpeg"
Read more...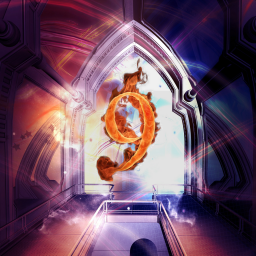 Shadowdoom9 (Andi)
/
January 15, 2023 10:35 AM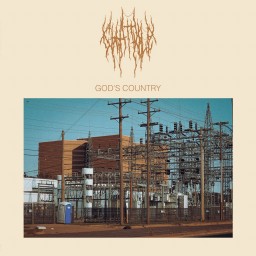 Last year's debut album from this Oklahoma four-piece seems to be getting major attention recently so I thought I'd see what all the fuss is about. "God's Country" is being tagged as a noise rock & sludge metal hybrid but there's a lot more going on here than that. There's certainly a strong Sonic Youth/noise rock influence present but I don't think this a rock release so I find the use of a rock subgenre as a primary tag to be a little deceptive. This is more of a metal meets hardcore thing in my opinion with the vocals being firmly planted in psychotic hardcore realms & the instrumentation being predominantly metal with post-hardcore & noise rock leanings. The thing that most listeners seem to be missing though is that the biggest influence being championed on "God's Country" would seem to be Godflesh &, as a result, I'd suggest that this is actually just as much of an industrial metal record as it is a sludge metal one, perhaps even more so. There's even a noticeable Korn influence in some of the rhythmic riffage which is done very tastefully.
All that aside, "God's Country" is also a high quality release that's worthy of a lot of the attention it's receiving. The vocals are emotion-charged & meaningful while the riffs are heavy & intense. The field recording/acappella piece "I Don't Care If I Burn" is a bit of a waste of space but the rest of the tracklisting is very consistent without ever really hinting at any genuine highlights. Fans of Godflesh & Fange should definitely check it out.
Read more...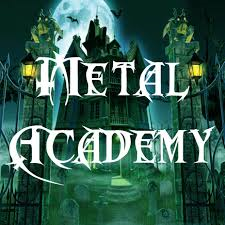 Daniel
/
January 14, 2023 08:48 PM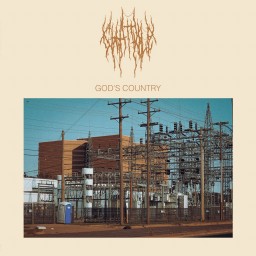 The debut album from Oklahoma City based noise rock band Chat Pile reminds me a whole heck of a lot (for some reason) of the first two IDLES albums, Brutalism and Joy As An Act Of Resistance. Perhaps it is in the timbre of the lead vocals that lead to this assertion because not much else about this album reminds me of those first two albums at all. In fact, this album seems more like a hybrid of IDLES' first two albums combined with their art rock stylings of recent. And if you remember my reviews of those later albums (only on RYM), then you'll know that I found them less than thrilling experiences, especially last year's Crawler.
This is a muddy album; perhaps by design given it's noise rock roots, similar to early black midi albums, and this can work in some instances. The biggest problem is that this is more of the bog standard, political post-rock/metal album that I made note of a few weeks ago with the latest Ashenspire album. There is no song structure involved in the execution of these tracks; only free form mesh held together by some of the fakest sounding anger I've heard on a metal album since Korn. By the time I made it to the closing track, "grimace_smoking_weed.jpeg" I felt cold. Like I just gone through a miserable experience like losing the life of someone near and dear to me, but not in the "celebrate and cherish the moments that we got", but rather the feeling of sheer dumbfoundness within moments of hearing/seeing the news play out directly in front of me. This record has no click factor and is further exacerbated by terrible sounding production, mixing and performances. Sometimes this feeling can be rewarding, but here it just feels lifeless. This is an album I have no intention on listening to again.
Best Songs: Tropical Beaches, Inc., The Mask
Read more...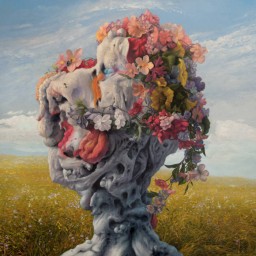 Saxy S
/
August 30, 2022 05:49 PM