Raunchy - Vices.Virtues.Visions. (2014)Release ID: 3310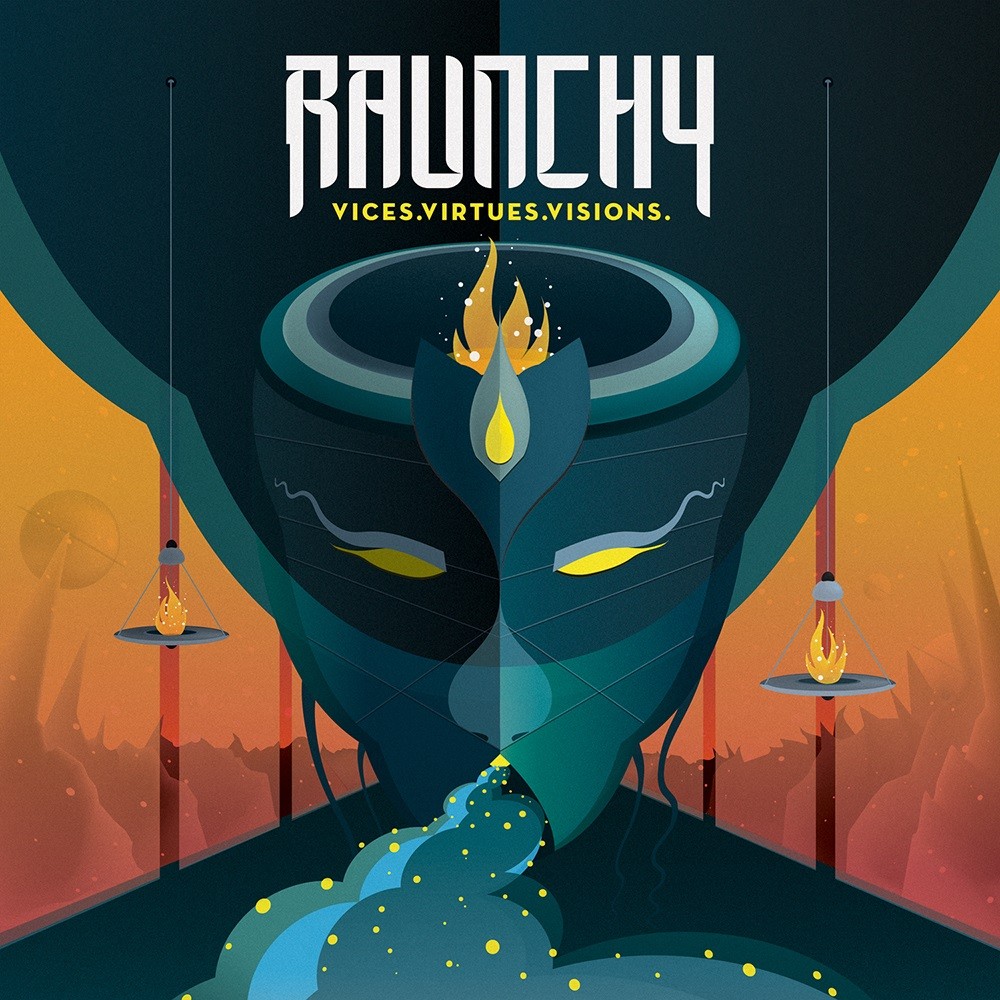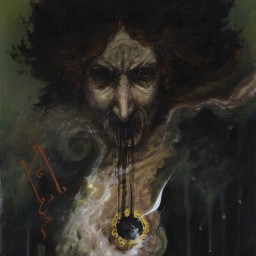 UnhinderedbyTalent
/
January 30, 2022
/
Comments 0
/
0
My involvement with The Pit playlist and all the sub-genres it encompasses has inevitably taken me out of my comfort zone. Listening to speed metal, crossover thrash and even technical thrash has not been a staple of my thrash diet by any regular means. Yes, I know the Exciters, D.R.I.s and Coroners of this world and even own most of the latter band's better outputs on physical format. However, when it comes to the true broadening of my palate it is groove metal that presents the biggest challenge to me. Primarily because it is a very different proposition to the Pantera and Machine Head versions of the style that I first heard (and liked) in the 90s. Just as the latter of those two bands soon went off into an experimental phase and embraced nu-metal as their sound for a few albums, the groove metal sub-genre itself flirts, and full-on couples up with elements of alternative metal and metalcore. The output of bands such as Raunchy who have jumped, blended, and sampled with every sub-genre imaginable it seems in their career offer a real test to these old ears.
Now, cards on the table here. I am not actually unfamiliar with Raunchy. Back in 2010, I owned A Discord Electric as a digital copy as I went through a phase of experimentation myself. Whilst the fad soon wore off at the time, revisiting the band for this review did stir up the sounds of that album and I cannot help but feel that this record from 2014 was a direct continuation of their sound some four years earlier. The positives are the same and so are the negatives to some degree, so I am not coming into this review ignorant of the band.
First off, to start with a negative, there is far too much use of keyboards on this album for my liking. Like its predecessor, Raunchy chose to deploy keys to give an almost trance-like atmosphere to the sound. Probably this was a conscious effort and not one that was ever going to sit well with me really; tolerant though I am of artists rights to do whatever the hell they like (within reason) on a record, there is only so much bleeding of dance music elements into metal that I am willing to take, and the bar is low in fairness to the Danes. On their own I could perhaps accept them a little more but when they seep overt melodicism into the more aggressive and rhythm led parts of tracks, they just leave a bitter taste at the back of my throat. They are diluting what is there and so not adding anything of value, therefore they are not needed in my opinion.
In the bands favour though, when they get into the realm of more genuine groove metal, they are quite good. Digital Dreamer does successfully blend those leys in with the riffing to great effect and then the rolling riffage just takes over as the band stray close to core territory yet still retain the grooving elements to fuel the engine. Although, not as grating as the keys, the clean vocals are not my favourite part of the record either. In part this is because they are so fucking catchy and I remember the above the more metal elements, however they are also used excessively for my liking. The frustration for me is that I know they can deliver with the growls and gurns, so I do not see the clean vocals as all that necessary. I do acknowledge though that Raunchy always have done, and always will do their own thing. This is not a groove metal exclusive album, and it was never supposed to be.
Based on this blend of vocal and musical styles, Raunchy can only really look at Vices.Virtues.Visions as a success. Their groove metal is melodic by design and so the keys do fit in the scenario of them being a good bedfellow. That having been said I cannot enjoy the mix on The Castaway Crown, with the constant stab of melodic keys consistently pegging back the rampant rebellion of the pace. I am not sure where we going with I,Avarice either and that soon meets the skip button. Some ethics around a more measured approach would have been welcome, instead I find I must go searching the album for respite. The respite is there though. The opening to Anasthesia Throne keeps me interested from the off and the track rewards me throughout – yes even when the trance bit kicks in.
Raunchy can both write well and play well at the same time. This is not CD bargain bin material. Disagreeable some parts my well be with me, they are not crafted for the hell of it, and it is obvious that the band put thought into their art. Eleven tracks of relentless groove metal would be dull, right? Whilst I do not agree that the band balance elements well, they at least try, and it shows. I do still want to run away and grab my copy of Vulgar Display of Power and hide in the corner of my lair for a week though to fully recover now.
Read more...
Release info
Release
Vices.Virtues.Visions.
Sub-Genres
Groove Metal (conventional)
Voted For: 0 | Against: 0
Alternative Metal (conventional)
Voted For: 0 | Against: 0