Lurker of Chalice - Lurker of Chalice (2005)Release ID: 2744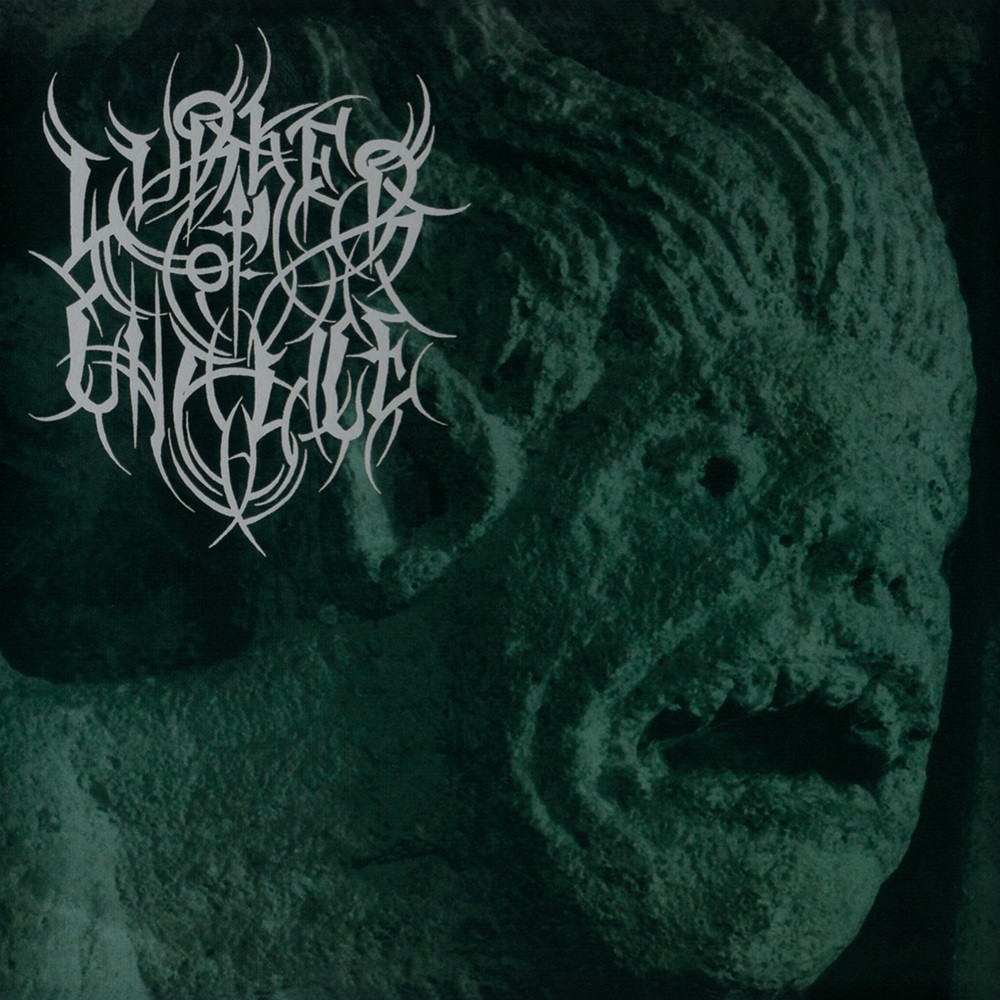 Vinny
/
February 22, 2020
/
Comments 1
/
2
This is the work of a soul drenched in sorrow. Finding in the unimaginable weight of the darkness the creative ability to embrace multiple forms, styles and sounds of music to produce a work that is harrowing, avant-garde, expansive and above all else capable. Wrest is known for his work with his Leviathan project, rightly getting credit for the darkness he creates under that pseudonym for it's bleak ambience and death-hazy resonance. Lurker of Chalice was arguably the father of Scar Sighted and you will certainly pick up the vibes from Leviathan's 2015 release here.
I haven't heard many albums that in the midst of such organically generated fear and menace manage to still soothe and calm the soul at the same time. For all the perilous gloom Wrest creates here he blends perfectly elements of post-everything (I am not kidding) whilst adding doom like atmospherics and songwriting to the album at the same time. He concocts structures made out of pure desolation, emptying the contents of a damaged and fragile soul into a stark and arid desert of human misery.
In just less than an hour you will find yourself afraid, fearful of what lurks in every shadow of your own mind as this record twists and contorts itself around your very own psyche. Yet you will also find solace here. It is a dark dressing for the gaping wounds on all our characters, a soundtrack to all of our nightmares that rationalises and makes tangible their form. It is the nefarious voice in all of us that fears our ability to be anything other than pale shadows on this mortal coil.
Read more...
Shezma
/
February 03, 2020
/
Comments 0
/
0
Underground record worth looking for
This is an amazing black metal album. It takes you to a place. That place is somewhere I don't understand, definitely a dark vibe throughout the album. This is an album is not on Spotify where I get most of my music from however i found it on youtube and listened to it there then had to find a copy I could download. Seriously this is a dark boding album, that doesn't always sound Black metal. There are heavy influences of black, but I also hear alot of doom and folk in this as well. If you're interested in something very atmospheric and takes you to a dark place this will do it.
I have known of Lurker Of Chalice through Leviathan, or Jef 'Wrest' Whitehead, saw some documentaries on him and the american black metal scene and was hooked. I never listened to this album before but fell in deep within Leviathans work. You can hear the darkness, the depression, the sadness, and everything that he feels within this. I wish I could find lyrics to this because some of his vocals are so quiet i'm honestly not sure if they're lyrics or just groans of pain, but if they are lyrics I want to know what he's saying to get that more connection with this. Very talented.
Read more...
Release info
Release
Lurker of Chalice
Sub-Genres
Atmospheric Black Metal
Voted For: 1 | Against: 0