Reviews list for Todd La Torre - Rejoice in the Suffering (2021)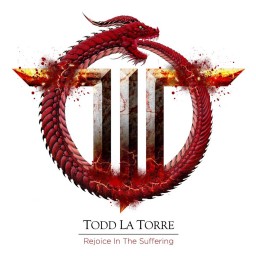 Anyone who has heard of Todd La Torre knows that he is the current lead vocalist of Queensrÿche, Seattle's progressive metal pioneers, along with being a replacement for the late Midnight of Crimson Glory for that band's last few years of activity, and yet they don't know his many layers of artistry. Similarly to the comic strip Big Nate (and same time as well), he was only known in his own state (Florida) in the 90s and 2000s before rising in popularity in 2010 (when he was in his mid-30s). Not only that, he can play drums as much as he can sing. While Queensrÿche are recorded their parts of their upcoming album with COVID getting in the way of touring, La Torre unleashed his own creativity that he had since the late 2000s to finish the album he was working since the late 2010s, the furious storm that is his first solo album, Rejoice In The Suffering!
With highly diverse influences, there are various genres you can get tempted to tag, but they're all compiled into one that is modernized traditional heavy metal. You can totally hear what he has done in Queensrÿche, along with Judas Priest influences, in La Torre's dynamic vocal range, from glass-shattering falsettos to mid-range intensity, plus a bit of crooning balladry. There also seems to be the strong groove/progressive metal sensibilities that Warrel Dane had in his last Nevermore album, his last Sanctuary album, and his last solo offering before his unfortunate passing, and those elements fit well with the vocals of raw drama in occasional melodeath.
"Dogmata" begins the ride with bombastic speed metal. "Pretenders" has the Swedish mid-paced melodeath instrumentation of Avatar in their third album while continuing La Torre's Halford-inspired vocals for a Nevermore-powered sound. "Hellbound and Down" is perfect, from the sound to the engineering! Todd La Torre is an insanely great vocalist who can perform both Halford-like falsetto powerful growls, all fitting well with the great guitar. Todd's singing has already gotten me hooked with his brilliant phenomenal vocal range. If this album came out 5 years ago in my teenage years when I was still in my earlier epic metal taste, I would've gotten it in a heartbeat. He and Craig Blackwell did a great job with this kick-A song. The heavy vibe makes this song probably the best so far this year to make thrash-like heavy metal history.
There's quite a groove/thrash/power metal mix in "Darkened Majesty". The expressive "Crossroads To Insanity" has melancholy in a ballad kind of way. "Critical Cynic" has more progressive-sounding instrumentation like a heavier take on Cynic's Traced in Air. The powerful title track features Jordan Ziff of Ratt playing the second of two guitar solos. That should inspire younger shredders to breed like rats...
Building up from acoustic to mid-paced heaviness is "Vexed". That song's intro has spacey clean guitar played by Blackwell, and the vocals throughout the song are far more varied than in every other song in the album or in existence. Riding through full-on speed/thrash is "Vanguards of the Dawn Wall", with Blackwell making high impact in his guitar approach. Finally there's the melodic progressive drama of the dark semi-ballad "Apology". While the first two of the 3 deluxe edition bonus tracks, "Fractured" and "Set It Off", the one that really stands out in "One by One", an essential epic power/progressive metal song with Gothenburg melodeath influences in the chaotic drumming.
There never fails to be an album that rages into the scenes within just a couple months after release, and I might just consider this colossal creation to be the metal album of 2021 (so far). Maybe it can motivate his band Queensrÿche to get going with their next album and have it released before the end of the year, and it might add a rough edge to the band due to its aggression without being completely extreme. La Torre's album sure seems different from his work with Queensrÿche to the point where it might even surpass those albums. If you're a power/progressive metal fan who wants something darker and more technical, this album is your prime target if you want both melody and aggression injected into your blood. Enjoy!
Favorites: "Dogmata", "Hellbound and Down", "Darkened Majesty", "Critical Cynic", "Rejoice in the Suffering", "Vanguards of the Dawn Wall", "One by One" (bonus track)
Read more...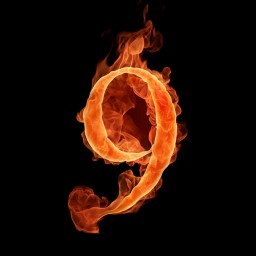 shadowdoom9 (Andi)
/
April 13, 2021 12:44 AM