Vektor / Cryptosis - Transmissions of Chaos (2021)Release ID: 26349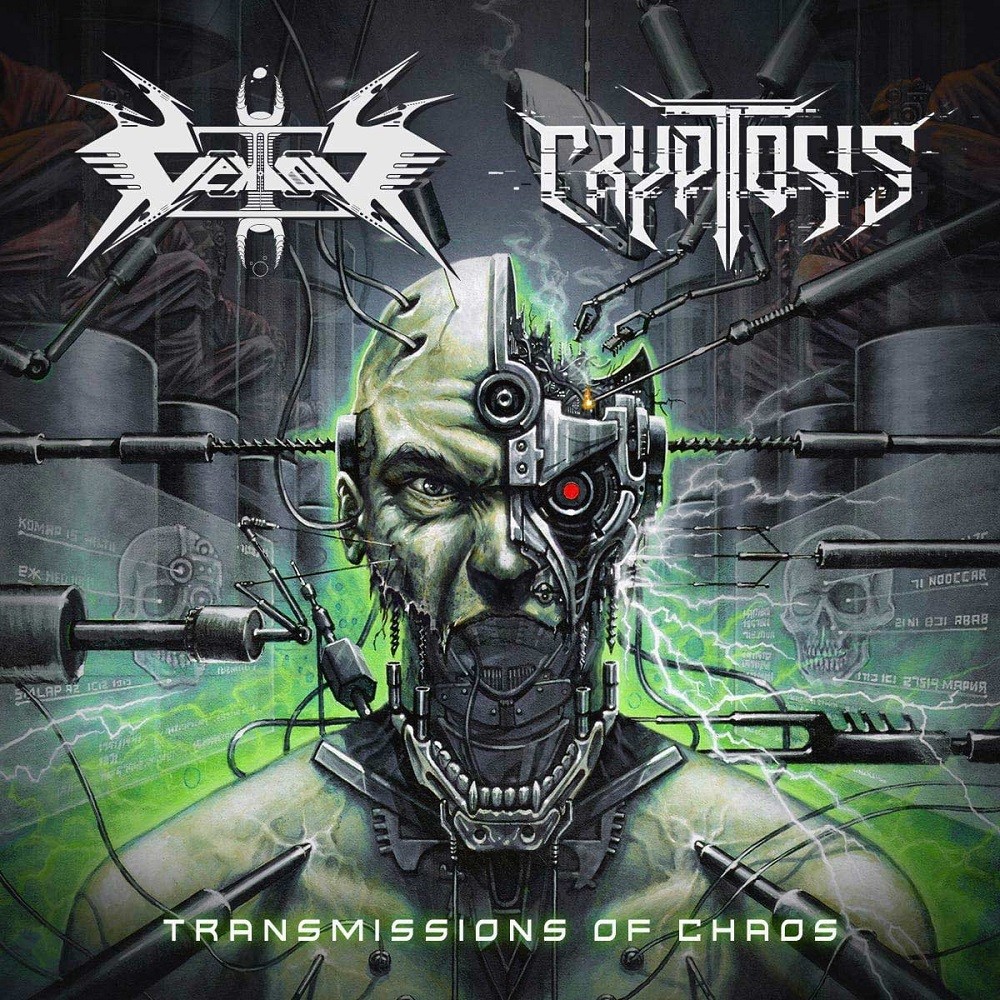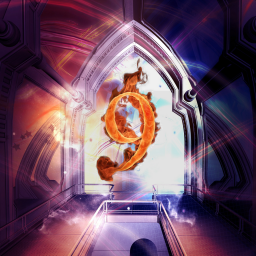 Shadowdoom9 (Andi)
/
March 15, 2021
/
Comments 0
/
0
Wow... Vektor has changed a lot since we last heard of them! First off, they set the tuning to the standard E, as opposed to the slightly higher F tuning in all their previous releases, and that's a bummer because I was kinda hoping for them to pick up some C-tuned 7-string guitars for a heavier yet ethereal sound. Second, the vocals! David DiSanto has been known for his high shrieking, yet the vocals here are mainly more melodic and clean, with a small bit of the shrieks only in the background. I think he lost most of his screaming ability after using it all up on his ex-wife (sorry, I know, poor taste).
With the E tuning and mostly cleaner vocals, "Activate" sounds closer to the 80s albums of Voivod and Coroner (both bands I enjoy) than the unique style Vektor has been known for. That song is, in my opinion, the band's fourth-worst song (second-worst being "Collapse" and first-worst being "Mountains Above the Sun"), though it's not bad enough to be a sh*tter and it still remains solid. What is the third-worst Vektor song, you may ask? Well that would be the other song of the EP...
I spend some time wondering if this other song, "Dead By Dawn" would have this new sound as well or their unique style from before, and if they both have this new sound, is it just one-off for that EP, or will it affect their upcoming album and become permanent?? Only time will tell for the latter, but now I know the answer to the former. IT'S THE NEW SOUND!! The first half is a clean Pink Floyd-like prog ballad while the second half continues Vektor's signature thrash, like a "Collapse/Ultimate Artificer 2.0" or some sh*t. My third least-favorite Vektor song behind "Collapse" and "Mountains Above the Sun" while still staying solid.
With that, I decided to check out the other band of the split EP, Cryptosis, and let me just say... They're like a Vektor-ized Revocation! Born out of the ashes of Distillator, the death-ish tech-thrash complexity they started developing along with Vektor-inspired sci-fi themes. Their two songs in the EP, "Decypher" and "Prospect of Immortality" are great singles.
Who knows what Vektor would sound like in their next album? Is this their new normal of just a one-off thing? That's probably one of two things I wanna know from Vektor, the other being whether or not they'll re-record the Demolition epic "Moonbase". For now, I shall enjoy this band and new fellows Cryptosis....
Favorites: "Decypher", "Prospect of Immortality" (yeah, I like the Cryptosis songs better the Vektor ones)
Read more...
Release info
Release
Transmissions of Chaos
Sub-Genres
Technical Thrash Metal
Voted For: 0 | Against: 0