Reviews list for Symphony X - The Divine Wings of Tragedy (1997)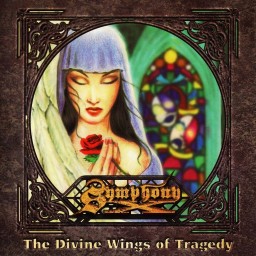 Symphony X's upward spiral continues as their third album, 'The Divine Wings of Tragedy', builds upon every improvement made over their previous two albums, to make this one of their finest and most ambitious releases to date.
The music and sound is pretty much similar to its predecessor, yet, everything just seems more accomplished. The band have really hit their stride in regards to songwriting, especially guitarist Michael Romeo and keyboardist Michael Pinnella, who's neoclassical dueling perfectly encapsulates the essence of the band. And vocalist Russell Allen's incredible voice fits the music perfectly, able to shift from melodic to aggressive singing with ease.
After 'The Damnation Game' set the blueprint for a Symphony X album, this is where the New Jersey quintet really started to refine their sound and become the band we all know and love. And with some of their strongest material in songs such as 'Of Sins and Shadows', 'Out of the Ashes', 'The Accolade', 'The Eyes of Medusa' and the 21-minute title track, it's easy to see why this album is held in such high regard by fans.
Read more...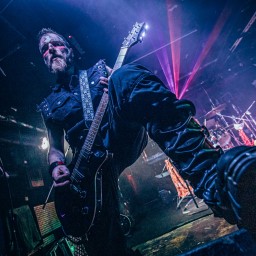 MartinDavey87
/
May 12, 2021 04:38 PM