Reviews list for Amorphis - Under the Red Cloud (2015)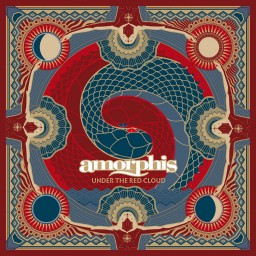 I heard Black Winter Day somewhere (probably on a Metal Hammer cover disc) and was impressed by it's combination of death metal sensibilities and folky atmosphere. I obtained copies of Thousand Lakes, Elegy and Tuonela and they were all on regular rotation back in Sonnyville. 2001's Am Universum was a bit of a damp squib for me, however and eventually my love for Amorphis waned as I dived further down the extreme metal rabbit hole and I haven't listened to them a whole lot since the mid-2000s other than the odd track from Thousand Lakes, so this review will be a bit like catching up with an old friend and finding out what they have been up to since last we met.
Well, it would be wrong to say they haven't changed a bit, but I would have to admit that they have aged very well. I thought that by 2015 they would have become more technical and progressive than they actually were and I suspected that they wouldn't appeal to me that much, but I actually found Under the Red Cloud to be a very enjoyable and accessible slab of metal. Melodic death and folk metal are combined in an alchemical formula that shouldn't appeal to me in the slightest, but in the Finns' capable hands become an exceedingly palatable cocktail. I don't think I can praise the songwriting highly enough, for them to be able to combine genres I normally run a mile from into such an addictive release is testament to their songwriting skill. The folk metal element is quite prominent, but even so it never even hints at the cheesiness that so dogs the genre in other, less skilled hands, but makes complete sense in the context of this album and it is hard to imagine how it could exist without it. There are a couple of tracks where this element really transforms the melodic death metal skeleton of the tracks into something special, the oriental-flavoured Death of A King and Enemy At the Gates with it's exotic Middle-Eastern atmospherics and brilliant keyboard work. One track that made me smile was Tree of Ages, not because of any inherent cheesiness, but because the irish whistle featured sounds a lot like that featured in Aussie punk's The Rumjack's An Irish Pub Song - a track I love for it's vitality and catchy Irish theme. Amorphis have always been skilled performers and their performances on Under the Red Cloud are terrific, Tomi Joutsen's superb death growl / clean dual vocal attack, Esa Holopainen and Tomi Koivusaari's riffing and excellent leads, the layering of Santeri Kallio's keyboards and the faultless rhythms laid down by drummer Jan Rechberger and bassist Niclas Etelävuori underpinning everything the band does, are all absolutely top-notch.
There are several guest musicians featured on Under the Red Cloud, all of whom's contributions add a sheen that raises the album above the crowd, not least the much-lamented Aleah Stanbridge who contributes female vocals to three tracks, most noticeably official album closer, White Night. The Österäng Symphonic Orchestra are also featured and I don't think their contributions can be underestimated either, lending the album a sumptuousness that lifts it above the mundane.

Read more...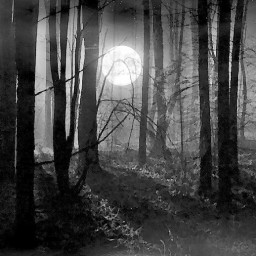 Sonny
/
May 12, 2023 03:21 PM