Ayreon - Transitus (2020)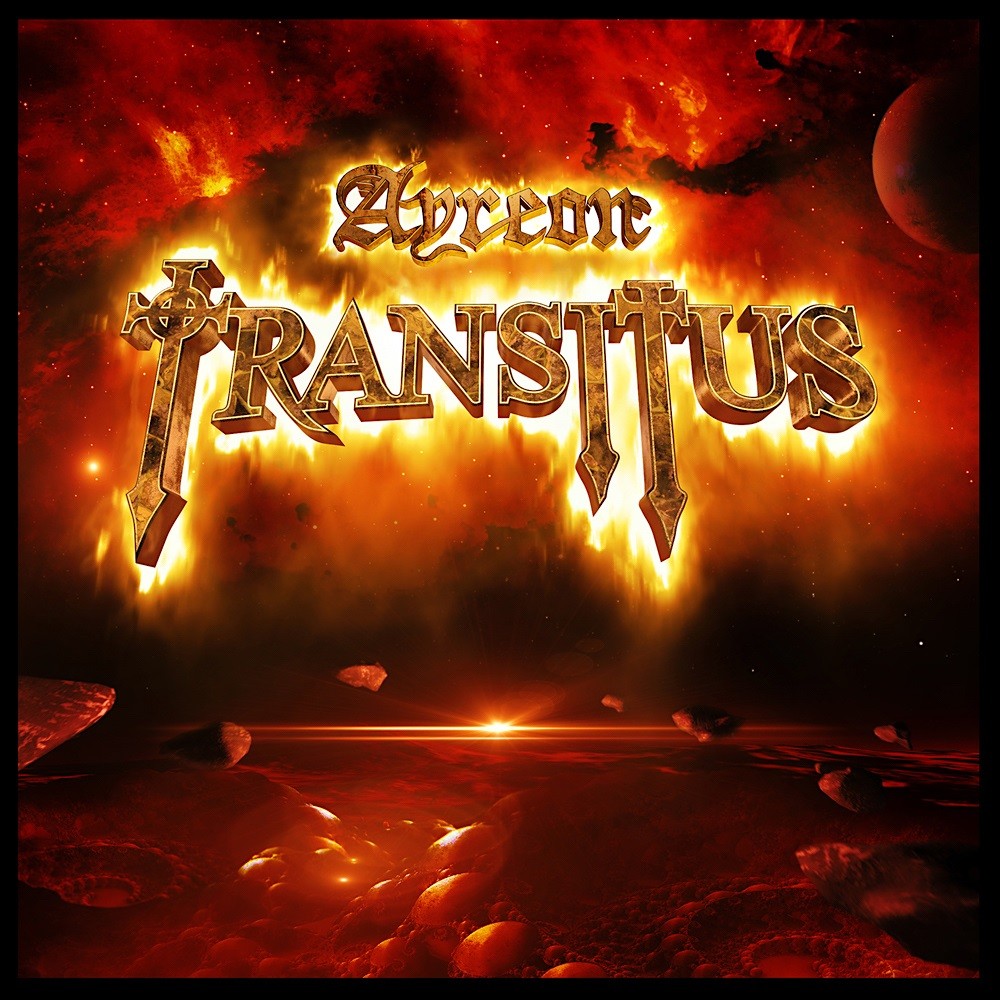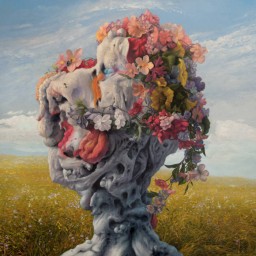 Saxy S
/
October 06, 2020
/
Comments 0
/
0
I do not have a problem with Arjen Lucassen breaking away from the "Forever" plotline. His 2013 album, The Theory of Everything, was everything that it needed to be; having the distinctive timbre of an Ayreon album, a fully loaded list of guest features, and a remarkable story connecting it all together. And, most importantly, it was the essential jumping on point for people like myself who wanted to discover the world of Ayreon, without having to go through a university course in understanding the lore (I'm looking at you Coheed and Cambria)!
So I was mostly excited to hear the band break off once again to tell a story all its own and it is certainly a good album, but I have a difficult time calling anything better than that. This does not even live up to the expectations of the bands worst albums.
Story is of course important in a rock opera and I feel like Arjen dropped the ball here. Transitus is, if we are being completely honest, a modified version of Shakespeare's Romeo and Juliet; two star crossed lovers whose relationship is destined to fail and will bring down everyone else with it. The album's setting is in the years of 1883 and 1884, and (minor spoiler) Arjen's selection of Oceans of Slumber's Cammie Gilbert as Abby is intentional, and the song "Dumb Piece of Rock" pretty much assures it. It is not a bad thing by any stretch, but perhaps these ideas could have been developed further, rather than "hey this is here!". There are also major issues with Amanda Sommerville's character, Lavinia, in the second half that I will not go into further.
Outside of that, the cast of characters is impressive: I already mentioned Cammie Gilbert and Amanda Sommerville, but you also have Tommy Karevik of Kamelot, Simone Simons of Epica, Dee Snider from Twisted Sister, and guitar solo features from Joe Satriani and Marty Friedman. And the production of this record is stellar, as you would expect. The vocal harmonies of the Angel of Death's furries are excellent and mixed wonderfully, the wide array of instrumentation from flutes, violins, horns and even a hurdy gurdy are all given ample amounts of space to breathe during their features.
However, Transitus is nowhere near as concise as previous albums like The Theory of Everything. Almost two thirds of the record is short interlude songs that don't fully develop or deliver much of a decisive punch as "Listen to My Story" or "Message from Beyond" do. Some themes do return throughout the record, such as the reprise of "This Human Equation" on the song "Your Story is Over!", or how "Daniel's Vision" borrows explicitly from "Seven Days, Seven Nights". But they serve as simple callbacks, rather than as development of those themes.
I think the part that pissed me off the most is that this record is accompanied by a short comic book. I should not need prerequisite material in order to enjoy your album! Thankfully, Tom Baker begins every song with a preamble in order to understand what is going on, but Ayreon never needed that! The Human Equation, The Theory of Everything, The Source did not need narration. This feels like a step down for Arjen. I will recommend it based on quality and firepower alone, but do not be surprised if this album gets designated to musical purgatory (pun intended).
Read more...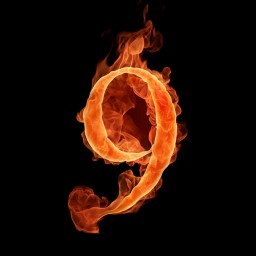 shadowdoom9 (Andi)
/
October 02, 2020
/
Comments 0
/
0
Ending my journey through the 2019/2020 albums of bands from my earlier epic metal taste in a bang, behold this crown jewel from progressive rock/metal opera project Ayreon! Many prog fans have already heard of the Ayreon universe, created by genius composer/musician Arjen Lucassen via musical storytelling of sci-fantasy for over 25 years. It all comes down to a surprising strike to go farther than the older albums have gone before. This is...Transitus!
After leaving my earlier melodic progressive rock/metal taste a year after The Source released, I didn't care too much about if another album from the project would appear. Now that I planned on reviewing Transitus, I had an exciting feeling about if the narrative quality would be as great as the better albums of the project. As I listened on, there's quite a drastic difference in the dynamic approach in the story and music that a comparison would be futile. Yet it's still Ayreon! I don't mean the songwriting style itself is different, but it does set the album apart from the rest, with the composition setting Transitus as a unique overall experience.
The 6-part 10-minute epic "Fatum Horrificum" comes first. It is a prog-metal symphony of life and death (SPOILERS...maybe). You start to hear the narrations by Tom Baker (the famous actor for Doctor Who). Then you hear spookily fantastic Latin chanting, and eventually, vocals sung by Tommy Karevik (Kamelot, Seventh Wonder), followed by Cammie Gilbert (Oceans of Slumber) and Johanne James (Kyrbgrinder, drummer for Threshold). Then a whole new dimension awaits in "Daniel's Descent Into Transitus". The story then takes a swift progressive turn in "Listen to My Story" with the angelic (of Death) vocals of Simone Simons (Epica), along with the furiously beautiful Marcela Bovio (ex-Stream of Passion) and Caroline Westendorp (ex-The Charm the Fury). "Two Worlds Now One" takes us through surreal environments in an atmospheric ballad.
The solid duet piece "Talk of the Town" introduces the sung dialogue of Paul Manzi (ex-Arena). Whoever this "Old Friend" in this next song is, it's definitely not darkness, though it does have a bit of a "Sound of Silence" vibe. Michael Mills (Toehider) voices who he calls himself a "Dumb Piece of Rock", which is what I would call this song, except it's not dumb and it's notably a fun catchy banger with a folky groove. Then we get to "Get Out Now!", a heavy energetic song with the Furies returning as servants, along with vocals by the legendary Dee Snider (Twisted Sister). Joe Satriani performs a killer guitar solo. "Seven Days, Seven Nights" is a serene outro at the end of Disc 1.
Opening disc 2, "Condemned Without a Trial" is another heavy song with riffs and bass striking through as metal the previous Ayreon album, The Source, as a choir of Villagers sing with energy and passion. "Daniel's Funeral" introduces the vocals of Amanda Sommerville (Trillium, HDK) that sweetly strike through the eerie feeling of the track. "Hopelessly Slipping Away" continues the surreal environment in another duet. The next track "This Human Equation" (I wonder where the name came from!) is where the groove and drums stand out the most since Into the Electric Castle and The Human Equation. Oh I almost forgot, Ed Warby is not in this album, Juan van Emmerloot takes his place, doing more dynamic fills. "Henry's Plot" is also important to the plot. "Message from Beyond" has an ending solo by Marty Friedman that's beyond wicked!
"Daniel's Vision" continues the amazing progressive metal opera vision with a reprise to the outro of Disc 1. Now, if "She is Innocent", why is still condemned without a trial? The small reprise within this song will have you in your seats for what's coming next. "Lavinia's Confession" marks the beginning of a few-track break from Tommy Karevik turning this project into a more progressive Kamelot (not saying it like a bad thing or anything). "Inferno" once again has the Hellscore Choir to adds killer amounts of suspense. "Your Story is Over!" returns to the story that was to be listened earlier on. Then guess who has transported into a different dimension... "Abby in Transitus"! Reaching the climax of the story is a reprise a few more songs from earlier in the album. Then it all ends in "The Great Beyond", and while I won't spoil the ending, I'm torn between whether to call it happy, sad, or both. Either way, after the last bit of Latin chanting, we can consider the story over.
We got a lot to unpack from Transitus, an engaging story with many vocalists and overall charisma. There are many elements that would trigger you into enjoying the album. Many pieces are connected in this over 80-minute puzzle, with the concept coming to life with hints and reprises. You can even connect dimensions of space and time to the rest of Ayreon's discography. Transitus is a masterpiece that continues the Dutch genius' everlasting quest to please fans of his progressive conceptual stories!
Favorites "Fatum Horrificum", "Listen to My Story", "Talk of the Town", "Dumb Piece of Rock", "Get Out Now!", "Condemned Without a Trial", "This Human Equation", "Message From Beyond", "Daniel's Vision", "The Great Beyond"
Read more...
Release info
Sub-Genres
Progressive Metal (conventional)
Voted For: 0 | Against: 0