Aggression - The Full Treatment (1987)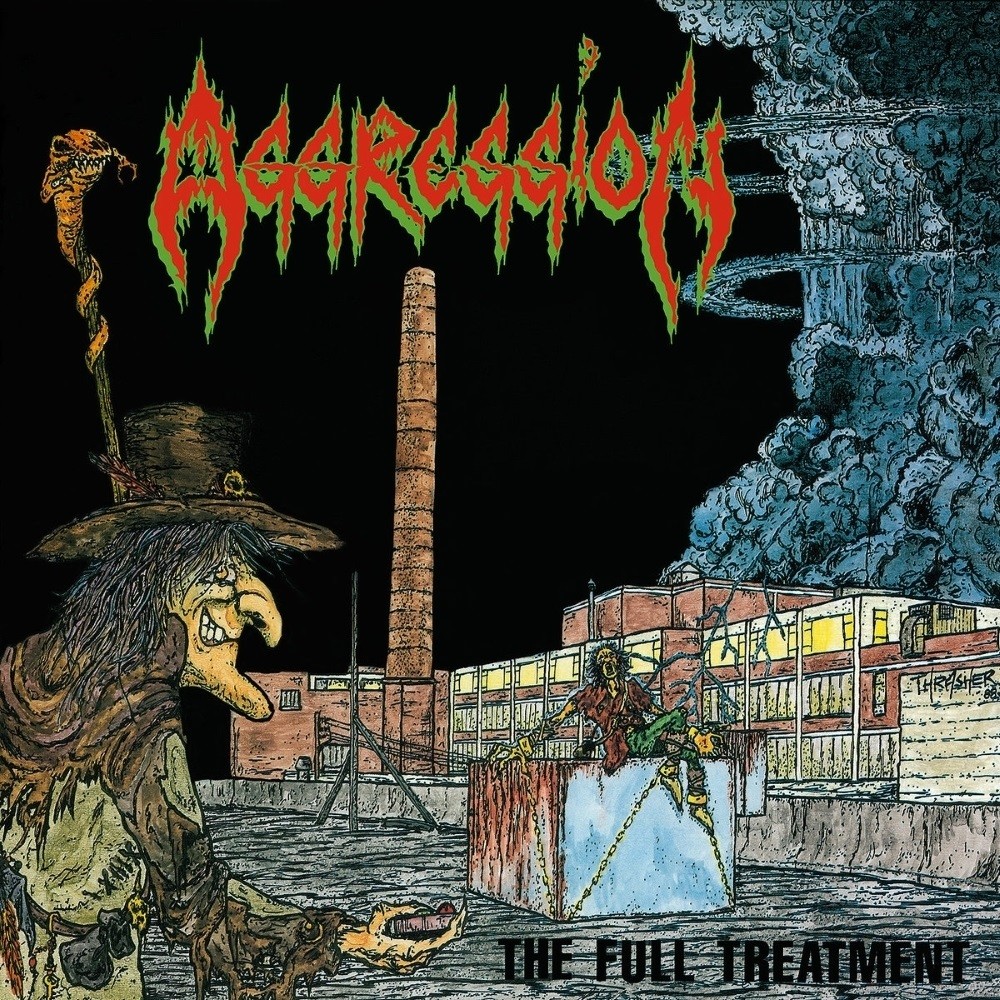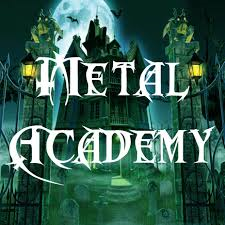 Daniel
/
March 25, 2020
/
Comments 0
/
0
Canadian crossover thrashers Aggression are a four-piece outfit who formed in Montreal in 1984 & are still around today as far as I'm aware. They've released a number of albums over the years but the only one that I've ever come into contact with is their 1987 debut full-length "The Full Treatment" which is the subject of today's review. It seems to be their most well-known release but they're hardly a household name within the underground thrash community.
There's one major flaw with "The Full Treatment" & it hits you immediately upon pressing play so we might as well get it out of the way early. The cavernous & murky production job on this record leaves a lot to be desired with the rhythm section dominating the mix & leaving the rhythm guitars struggling to be heard a lot of the time. It reminds me of NME's "Unholy Death" or Voivod's "Rrroooaaarrr" in its inaccessibility actually. Both are records that have their appeal limited not by the music being produced but by the packaging they're presented in. Perhaps "The Full Treatment" doesn't suffer quite as much as "Rrroooaaarrr" does in this regard but it takes some getting used to. Especially if you put this record on immediately after listening to Queensryche like I've done on this particular revisit.
From a musical point of view Aggression is generally regarded as a thrash metal band with crossover tendencies however I'd argue that there's easily enough crossover here for the term to be employed in a full-time capacity. In fact, Aggression try their hand at a variety of different approaches on "The Full Treatment". On the one hand you'll hear ultra-aggressive straight-down-the-line thrash metal tunes in the vein of classic Dark Angel ("Frozen Aggressor", "Dripping Flesh", "Rotten By Torture", "The Final Massacre") but then other tracks like "One For The Woods" & "Demolition Of Your Face" feel a lot closer to a pure hardcore punk sound than a metal one. Brilliant opener "Forsaken Survival" reaches a clear compromise that sits comfortably under the crossover thrash tag while "Green Goblin" & "The Reaping Hook" actually take things a lot further in the intensity stakes with a total thrashcore approach being employed complete with impressive blastbeats. Early UK grindcore exponents Unseen Terror come to mind on these occasions.
As is commonly the case with me, I find the straight-up hardcore tracks to be tough going. I've never been much of a punk fan & these tunes aren't gonna change that however the more brutal thrash material is often exhilarating & it's a shame that a few of these tracks seem destined for greatness early on only to run out of steam as the tracks progress (see "The Reaping Hook" or "Dripping Flesh" for example). Vocalist Pierre "Cactus Pete" Fleurant is the ace up Aggression's sleeve though & it's his hate-fueled yet charismatic delivery that represents the band's strength. Just listen to the pure anger he displays on opening track "Forsaken Survival" which takes your expectations & firmly stuffs them back down your neck. I fucking love that tune! It's by far the album highlight & is up there with the greatest achievements for Canadian thrash overall in my opinion. It's just a shame that it sets a standard that the rest of "The Full Treatment" fails to live up to. That's not to say that the remainder of the album is full of failures though. The two tracks that follow it are also pretty enjoyable but things descend rapidly from there with a noticeable mid-album lull only being recovered by the high quality thrashfest that is "Rotten By Torture" towards the end of the album. Ambitious eight minute closer "The Final Massacre" takes a slower direction but it doesn't quite work in my opinion with its riffs sounding a little generic & flat.
So "The Full Treatment" is a bit of a mixed bag to be honest. I only really find myself enjoying half of this material however there's enough quality there to carry the weaker tracks & make the album worth exploring. The passion & authenticity in Aggression's music is undeniable & I think those elements might be the primary reason for me having scored the album so favourably despite all of its failings. I mean even the tracks that I don't like have parts that kick my ass in some capacity so you can rest assured that relief is never too far away.
For fans of: early Slaughter, "Darkness Descends"-era Dark Angel, Cryptic Slaughter

Read more...
Release info
Release
The Full Treatment
Genres