Code Orange - Underneath (2020)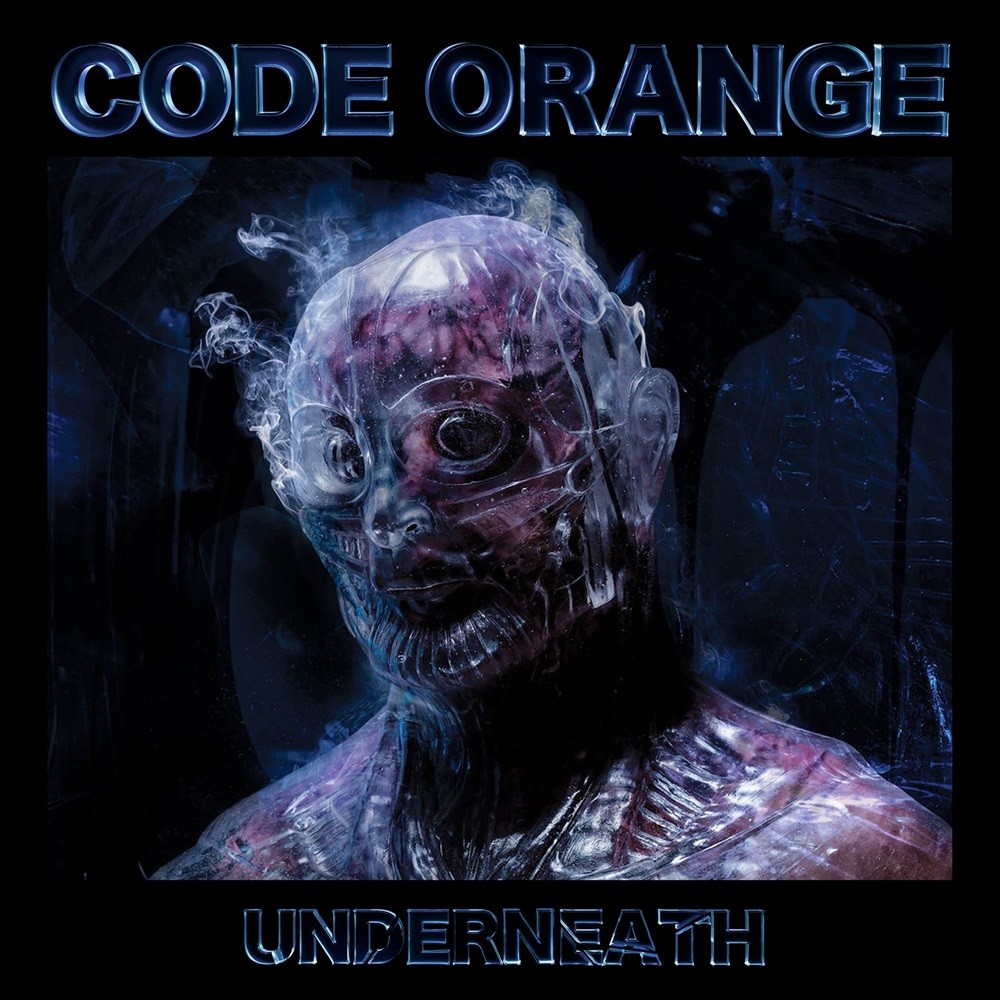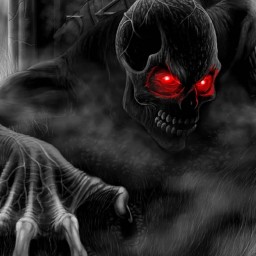 FlowBroTJ
/
April 20, 2020
/
Comments 0
/
0
I'll be honest, before this album, I have not heard of this band. I got familiar with them during their performance of Aleister Black's theme song at NXT Takeover New Orleans (2018), and thought it was a great performance. Along with the brilliant theme song of "The Fiend" Bray Wyatt on World Wrestling Entertainment (WWE) television, I knew that I could support this band. Normally, I am not a fan of music with LOTS of screaming, however, this band can be an exception. While I can admit that I went into this album thinking that it was not going to be anything special, I can also admit that I got a lot out of this record. Given my expectations, this exceeded them in every way, and this record has tons of replay value.
Let's start with the three singles released beforehand: Underneath, Swallowing the Rabbit Hole, and Sulfur Surrounding.
I believe that Underneath was the first non-WWE song from them in which I heard, and it is great. It has a great blend of melodic and heavy vocals, and the instrumentals are fantastic (which, spoiler alert, is a pattern with this album). Out of every song on this record, I feel that this one would have the most commercial/ mainstream success, and that does not take anything away from this song. I compare it to the song Critical Darling, from Slipknot's 2019 record, We Are Not Your Kind.
Swallowing the Rabbit Hole, being the true opening track on the record, is fantastic. The positioning for this track is perfect, as the heavy nature gets the listener excited for the rest of the album. However, the only problem that I have with this album comes during this song. At around the 1:30 mark, the song suddenly stops twice, for a brief moment, almost like a buffer. Upon first listen, I thought that something happened to the device I was using, only to realize that the song is still playing fine. It may seem like a very small nitpick, but I hated that. I do not know why they put that "glitch" effect in when the song was so outstanding musically. Nonetheless, it is a fantastic song that is perfect for opening up an aggressive album.
Sulfur Surrounding is the most melodic track out of the singles, but not out of the whole album. It also blends elements of melody and heavy vocals without taking away elements of the band. On a controversial note, the first 1:15 of this song KIND OF sounds like something I would hear from A Perfect Circle, and that, again, takes nothing away from the song (Please save all destruction until the end). If the three singles proves anything, it is that this band, without even listening to the rest of the album yet, makes great music.

These songs gave me the interest to listen to the entire album, so I took the first opportunity to hear the record early. One thing I noticed upon first glance is the total runtime of the album, clocking in at 47:26, is kind of short, in my eyes. This is a debatable statistic, as my ability to judge runtime is inflated due to my experience in listening to progressive rock/metal. It felt weird listening to songs that average at around 2-4 minutes again, but the things that they did with that time were remarkable. They packed lots of music into the time used, and it is impressive. I compare it to Power Trip's 2019 single, When Things Go Wrong, which is a 1:56 TRACK that is absolute chaos.

Giving a basic rundown of the tracks that came out on release day:

In Fear is a blend of slow and fast instrumentals, but has consistent, aggressive vocals. Following up the opening track was tough, but I feel that they did a good job at that.
You and You Alone gives me signals of Nu Metal, as it would be a perfect metal track for the late 1990's. Once again, the instrumentals are fantastic, and the vocals still sound good. This is another great track from an album that is about 25% done.
Who Am I sounds more on the commercial end. The intro takes a bit to get going, but it transitions into a great song that I would classify more on the "hard rock" end.
Cold.Metal.Place has a killer intro that lets the listener know that this will be great. In this song, the vocals sounded similar to something that I would hear from Meshuggah. The instruments are great, and this is another great track.
At this point, I realized that this album has been very consistent, heading into the 7th track. I like the fact that each song has something that would help someone identity the band, but has enough variety so each song does not sound the same.
The Easy Way is another song that sounds very "hard rock". The vocals are slightly more melodic, but I learned that no matter what style the band does, it will be good. I will admit that the first 30 seconds are a bit "too electronic" for my taste, but immediately after, it becomes a song with instruments again.
Erasure Scan is an extremely heavy and fast thriller. Being 2:32, it is quite amazing how they were able to have lots of layers to a song with the time used. The vocals on this track work perfectly, and that tagged with the instruments are blended great. It also does a bit of that "glitch" effect that was seen on the opener, but this is not as bad.
Last Ones Left continues where the previous track left off. At this point, I was adjusted to the screaming vocals, and learned to appreciate it more, despite also enjoying the vocals that I am used to (variety is a good thing). This song has loose elements of thrash and heavy metal, and the vocals make it another great track. I love the way that the guitars were on the lower end for this one, and it provided a tone that would be seen on slower death metal tracks. It was great.
I do not know which song is the most melodic out of the album: Autumn and Carbine or A Silver. When mentioning the former, I cannot help to admit that I really enjoy this track. The vocals are very clean, and the heavy tone of the instruments makes this feel like a classic metal track (which I love). The vocals on this song sound KIND OF similar to something I would hear from Dream Theater. In this case, the vocals work.
I think that Back Inside the Glass is the most aggressive song on the album, and that is saying many things, given the rest of the album being the same way. The vocals are screaming with passion, and the other band members are playing their hearts out. Even though it has elements of electronic, something that I tend to avoid, this is absolutely brilliant. It slows down in the second half, but the heaviness is still alive and kicking.
A Silver has REALLY clean vocals, and amazing pacing for a 4:37 song. It starts off slower with soothing vocals. As the song progresses, the song gets heavier, and the singing gets more aggressive. This is a progressive metal skill that the band mastered, and it is fantastic.
Right after I finished the closing track, I was surprised about how short the listen felt, which is a marvelous thing when listening to a full album in one sitting.

Long story short, I approached this album with very minimal experience on the band, aside from a couple of performances on professional wrestling shows. I was pleasantly surprised with this album, as I felt that every song was consistent and good in their own way. When it comes to aggression, my favorite off of this album is Back Inside The Glass. If you like cleaner vocals, you would really enjoy Autumn and Carbine, along with the great pacing of A Silver. This is one heck of an album, and is indeed worth the listen
4.25 Stars


Read more...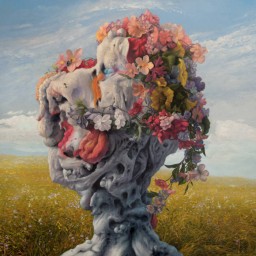 Saxy S
/
March 20, 2020
/
Comments 0
/
0
Code Orange are a metalcore band from Pittsburgh who made waves on my radar back in 2017, when a number of rock/metal critics who I follow rated Forever surprisingly well; even going so far as to include it on their respective AOTY lists. But then I came here and noticed it was far more controversial than it would seem. So I checked it out… it was pretty good. Granted, I was certainly not the target audience for that album.
And so when I heard Underneath, I thought that the album could have been better and was absolutely a step down from their previous effort. Why? Because Code Orange seems to have doubled down on the electronic/industrial elements, and it does make for a fairly enjoyable, if somewhat jarring project.
And this group is playing into two styles. The first is the heavy breakdown influence of metalcore, and an industrial element not dissimilar to a band such as Fear Factory. And I like the Fear Factory influence on this album more, simply because the industrial elements are not pushed to the front of the mix to create peak dissonance. I would say the same thing about the worst moments on clipping.'s last album There Existed An Addiction To Blood.
I prefer this music when (I assume) Reba Meyers takes over lead vocals because those tunes typically have a distinctive hook or melodic idea that is then contorted into some pretty nasty stuff. I like it more than when (again, I assume) Eric Balderose is on lead as the songs feel more like heavy mathcore such as Converge; kind of ironic since this album is not produced by Kurt Ballou.
I didn't mind this album, even though some of the production choices infuriated me. However, unlike what I said in my review for I Let It In and It Took Everything by Loathe a few weeks ago, this album could have been much better and streamlined if the band knew how to incorporate both of these sounds together into the same tracks, rather than isolating them into their respective tracks.
Read more...
Release info
Sub-Genres
Metalcore (conventional)
Voted For: 0 | Against: 0
Industrial Metal (conventional)
Voted For: 0 | Against: 0