Kawir - Αδράστεια (2020)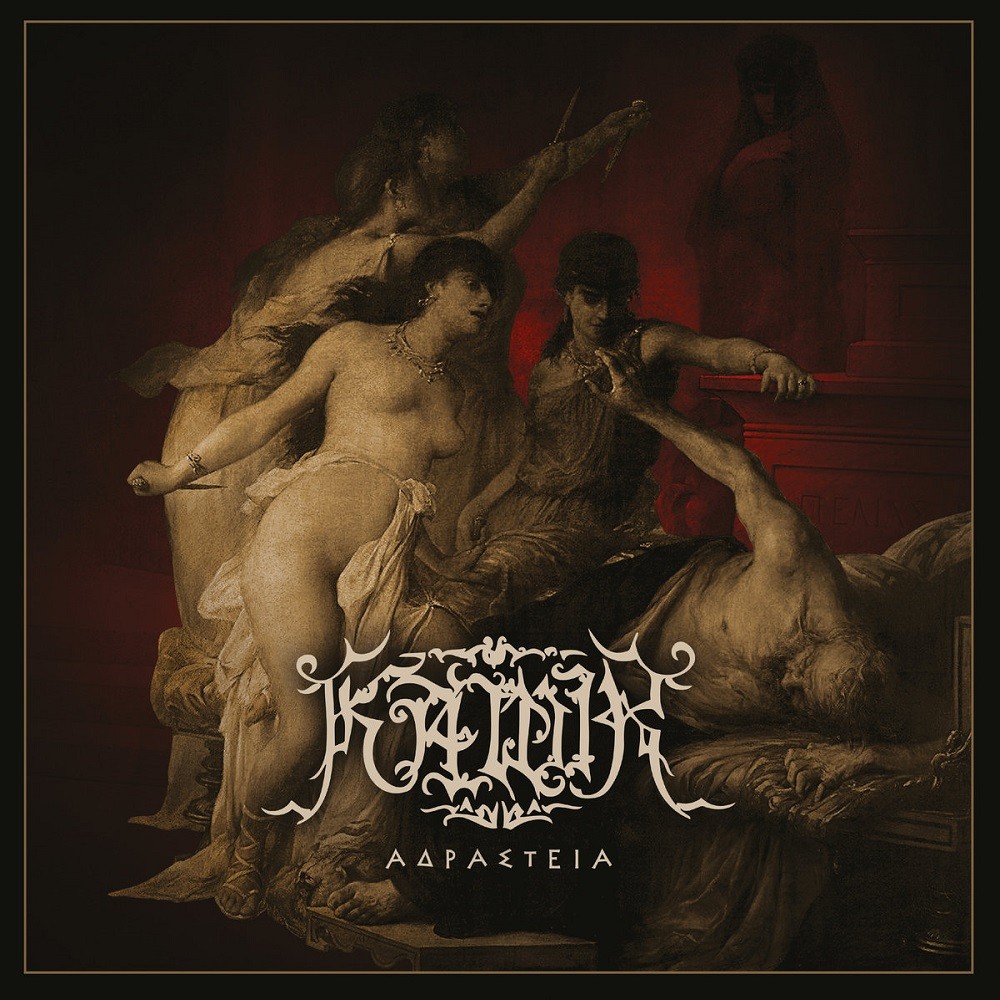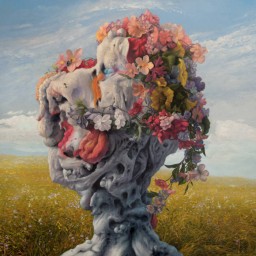 Saxy S
/
January 21, 2020
/
Comments 0
/
0
Kawir's blend of melodic black metal, combined with some of the traditional pagan elements of Greek folk music is certainly an interesting experience for someone who has never heard it before. The album sounds quite excellent most of the time. The percussion element is this album's strongest element; some of the drum work on this record is pretty ridiculous. As for the bass, you can't really hear much of it. This is very much a black metal album in the traditional sense of the phrase, in which rhythm guitars are used as replacements for organic, warm bass lines. Which is a shame because when the guitars are given a lead passage, they do sound quite good. The lead guitar on "Atalanti" and "Medea" are very strong. The vocals are also quite prominent and are produced / performed very well.
The songwriting on this record isn't quite great. This album does tread a little long at times, and this is mostly in part due to some very repetitive motifs that are never developed, with "Colchis" being the most egregious example. "Danaides" is not too far behind. But most of all, these songs don't fully embrace the pagan and folk influences that they should. They are used sparingly and in isolated fragments, rather than as an integral part of the sound. It reminds me a lot of Obsequaie's The Palms of Sorrowed Kings from late last year. Other pagan black metal bands like Drudkh and Saor have nothing to worry about.
As it stands, Adrasteia is a pretty decent record in terms of its black metal core, but fails to really deliver outside of that. 
Read more...
Sonny
/
January 18, 2020
/
Comments 0
/
0
With the surety and songwriting chops of a true veteran outfit, Kawir relate the tales of ancient Greece's heroes and legends in a proud, paganistic celebration of their country's Golden Age. Apparently Adrasteia was the goddess of female revenge and the album takes as it's focus the heroic women of the old myths. I am not familiar with the band's back catalogue (yet) so am unable to comment as to where this album sits within their pantheon (pun intended), but taken in isolation, this is a superior slab of pagan black metal in a scene flooded with wearyingly mediocre acts. Sure, it's more than capable of a good blast, but there is so much more to it than that - the epic opening of the album as Tydeus sets the scene of sweeping coastal mountains and ships loaded with armed warriors seeking adventure, the folk-ritual of Colchis and it's guest vocal from Wardruna's Lindy Fay Hella, to name but two.
Despite Kawir's veteran status, this is not a band merely going through the motions, but sounds inventive and vital and is obviously the work of master craftsmen.

Read more...
Release info
Sub-Genres
Pagan Black Metal
Voted For: 0 | Against: 0