Accüsed, The - More Fun Than an Open Casket Funeral (1987)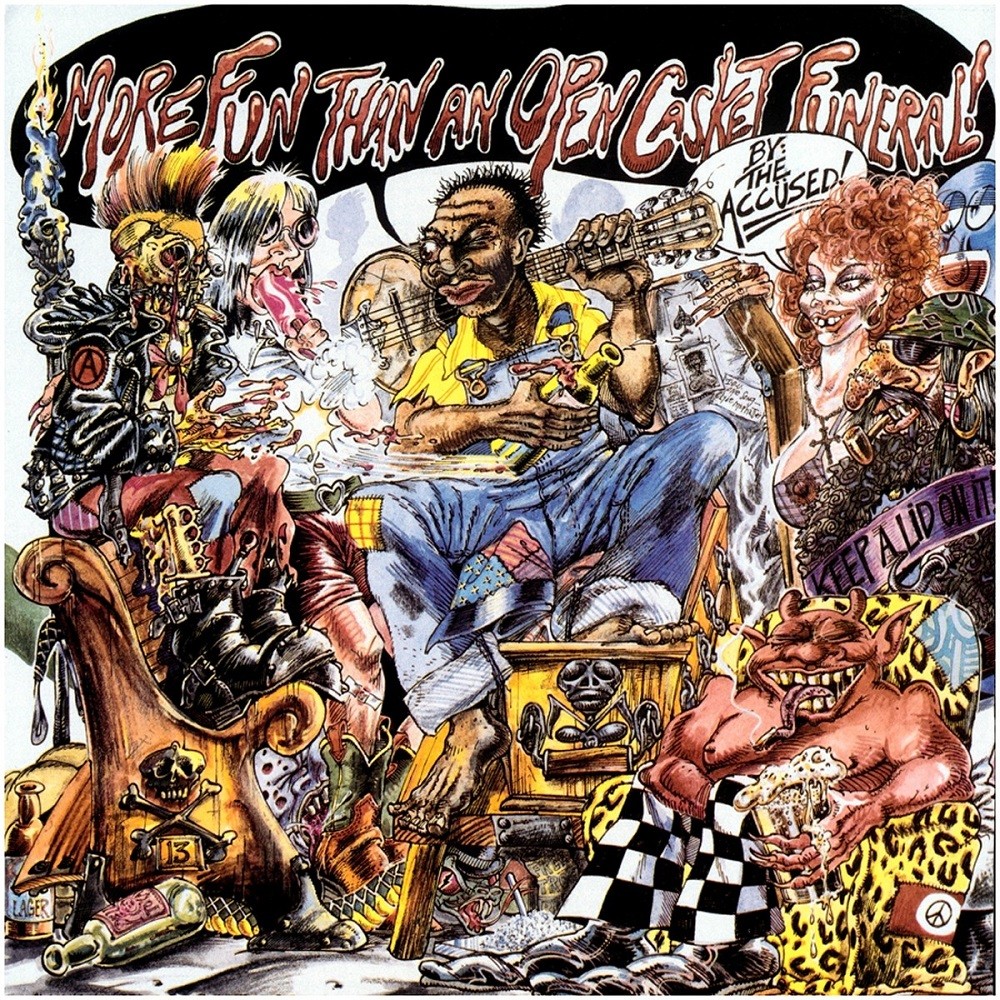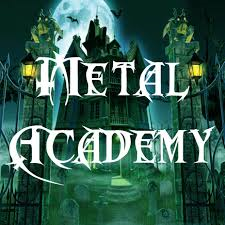 Daniel
/
April 08, 2020
/
Comments 0
/
0
My awareness of Washington-born (& later Seattle-based) crossover thrash outfit The Accused began when I was still enduring the early years of high school back in the late 1980's. I was a cocky young long-haired metalhead attending a school that wasn't particularly conducive to extreme forms of music so I was forced to actively seek out alternative avenues for identifying new bands & that often meant finding ways to infiltrate social networks within older age brackets than my own. There was a group of skateboarders that were into thrash in the year above me & looking back now I find it pretty amazing just how many of the great metal bands of the day I was introduced to through them (either directly or indirectly). Given their past-time of choice, it probably won't surprise many of you to hear that these skaters were just as passionate about crossover thrash bands like Suicidal Tendencies & DRI as they were for your more traditional thrash sound. And needless to say, The Accused would be one of the many bands that I would first experience through cheap dubbed cassettes that were sourced for me through friends of these particular skaters. From memory, I think I lost my Accused virginity through the band's 1986 debut album "The Return of... Martha Splatterhead" which I've only recently revisited & found that I still have a lot of time for however 1987's "More Fun Than An Open-Casket Funeral" album had less of an impact on me back in the day so let's see if age & maturity has seen my appreciation of it grow over the last three decades.
First impressions show the production job to be a noticeably improved on the extremely dirty way the band was presented on "The Return of... Martha Splatterhead". There's still an obvious rawness here but it's nicely balanced as far as clarity & overall brightness goes. It's hard not to notice that the drum kit is a little unbalanced though. Not to mention the fact that the toms & kick drum sound a bit loose & flabby. Initially I found this to be a little annoying but repeat listens saw me becoming acclimatized pretty quickly so it's not a major concern. The rhythm guitar sound definitely has a foot in both camps as far as metal & punk go & I think it suits The Accused's sound nicely while the solos could do with a bit more definition to them (perhaps this was intentional?).
I would imagine that front man Blain's over-the-top vocal delivery is probably an obstacle for some would-be fans but I find him to be reasonably tolerable most of the time. He certainly can't be faulted for lack of effort, that's for sure. In fact, I think he suits The Accused's more frantic thrash & crossover songs very nicely to be honest... even if he does sound like he's trying to swallow his own head lot of the time. On the instrumental side of things though, "More Fun Than An Open-Casket Funeral" is a bit of a mixed bag. I remember "The Return of... Martha Splatterhead" being a little more consistently focused on a high-velocity crossover sound which was heavy on the hardcore side of the equation while here The Accused seem to be going for an each way bet with a fair chunk of this material sounding more like traditional thrash metal than it does crossover (see "Halo Of Flies", "Lifeless Zone", "Scotty", "Bethany Home" & "Mechanized Death" for examples). The opening track "Halo Of Flies" even starts off with two riffs that are blatantly ripped off from Slayer's "The Final Command" & Kreator's "Command Of The Blade" respectively. During those thrashier moments it's only the crazed, punk-driven vocal stylings of Blaine that remind you of The Accused's hardcore pedigree. Then, on the other side of the coin we have four straight-up hardcore punk tunes in "Judgement Day", "Splatter Rock", "Septi-Child" & the God-awful cover version of Cliff Richard's "Devil Woman". Unfortunately The Accused have also elected to throw in a few additional curve balls like short bass solo "S.H.C." & closing banjo ditty "I'll Be Glad When You're Dead" to keep the listeners on their toes. I'm very much against novelty tracks & the few we get here are all pretty much disposable which inevitably tarnishes my impressions of the overall album.
The most frustrating thing about "More Fun Than An Open-Casket Funeral" is that it starts out so strongly but fades so badly in the back end. The first five tracks are arguably the best of the fourteen included with the first two being the clear album highlights (particularly spectacular crossover thrash tune "W.C.A.L.T.") so you'll rarely find a better example of a top-heavy album. It's probably not a big surprise that the earlier tracks tend to focus entirely on thrash & crossover. As I've mentioned in countless reviews in the past, I'm not the biggest fan of hardcore so it's no surprise that I only find one of those punkier tunes to be very interesting. There's a lethargic feel to a couple of them that's in direct contrast to the urgency & electricity of The Accused's crossover material which is where I think they're at their best. So overall I find this to be a disappointing release that was a clear step down from the more consistently raw & youthful energy of the debut.
For fans of: DRI, The Exploited (1990's), "Animosity"-era Corrosion of Conformity.
Read more...
Release info
Release
More Fun Than an Open Casket Funeral
Sub-Genres
Crossover Thrash
Voted For: 0 | Against: 0