Review by shadowdoom9 (Andi) for Symphony X - The Divine Wings of Tragedy (1997)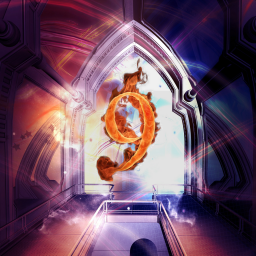 shadowdoom9 (Andi)
/
January 27, 2019
/
0
I was a huge fan of progressive power metal before switching to my current Horde/Infinite/Revolution era. Back then, I realized all that can go wrong in power metal, like the defined energetic higher operatic vocals and magnificent guitars being overtaken by cheesiness. Fortunately there were many power metal bands I used to enjoy, and this band does it in a more progressive take. Symphony X really resonated with my earlier taste using progressive riffs and unconventional structures. Listening to this album for the first time in a few years, I remember that The Divine Wings of Tragedy is without a doubt, their best album!
The band has some elements that fit the usual metal concept; a masterful shredding guitarist on the level of Jason Becker (before his ALS) and Yngwie Malmsteen, a fantastic singer inspired by Ronnie James Dio, and a band that has at least a small bit of Aerosmith influence. This idea was executed by guitarist Michael Romeo to form Symphony X. They even throw in progressive riffs with a dose of Rush influence. And what this result of all that? This album!
The opening track, "Of Sins and Shadows" exemplifies a good example of head-banging riffs that start the song and the album before having their signature melody and complexity. "Sea of Lies" is a better example of complex melody, especially in the keyboard/guitar dueling. "Out of the Ashes" is one of my favorite songs in the album, starting with a really cool neo-classical guitar intro that really shows Michael Romeo doing a great job imitating Yngwie Malmsteen. Then the actual singing by Russell Allen is amazing, especially in the catchy chorus, the best vocal part of the song and one of my favorite Symphony X choruses. While that song is short, the vocals and the Malmsteen-esque soloing make it all worth it.
"The Accolade" is another well-known Symphony X song, even later having its own sequel in The Odyssey. Similar to previous songs such as "Premonition" and "The Edge of Forever", this song is basically half-ballad, half-mini-epic. What I enjoy about the ballad part, it's slow but still has an upbeat feeling. It starts with a acoustic melody alongside keyboard-violin melody. Nice! The song is a little light while still having its harder parts. The song still keeps its upbeat feeling and main them throughout. A great exceptional standout winner! Slowing things down a bit in a bombastic way is "Pharaoh", a heavy mid-tempo beast. Once again, the chorus is unique and catchy at the same time. Allen's manipulating vocal performance is magnificent, especially in that chorus. "The Eyes of Medusa" is faster and another one of my favorite songs in the album. Even the band loves this song when playing it live. However, it's NOT as incredible and unique as the rest. Things slow down towards the end, but then it's back to the bombastic melody.
"The Witching Hour" is another unique song, starting with a neo-classical guitar intro weaved together with bass harmony. It has yet another unique and catchy chorus. The main course is the 20-minute 7-part title epic! This is far beyond better than the debut album's epic, "A Lesson Before Dying". The title epic has everything you can ever ask for in a 20-minute progressive metal epic; fantastic melodies, amazing changes, and technical soloing. People might judge this suite for being not as awesome as their later efforts, but this makes a great composition on its own. However, there's a lack of vocals throughout the song, with half of the song being just instrumental soloing, and those vocals aren't really catchy. Still there are memorable moments such as the bombastic beginning and ending movements. Despite those flaws, this epic is truly such a great masterpiece that the band should be proud of and play live more often. But there's still one more song left after that titanic epic, and this is "Candlelight Fantasia", the ballad of the album and another great song to play live.
This is definitely one of my favorite albums in my earlier progressive/power metal taste and it's at the top of the Symphony X album list. This has impressed me more than most of the progressive and power metal bands I used to listen to. If you're a newcomer who discovered this album and love it so much, welcome to Symphony X!
Favorites: Out of the Ashes, The Accolade, The Eyes of Medusa, The Divine Wings of Tragedy