Review by shadowdoom9 (Andi) for Nevermore - The Politics of Ecstasy (1996)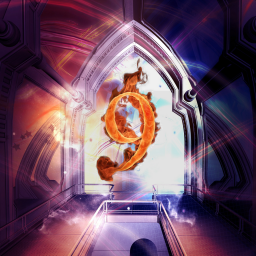 shadowdoom9 (Andi)
/
January 24, 2019
/
0
These guys must've been really into Timothy Leary and his books! Their first album had a song named after him. Then in this second album The Politics of Ecstasy, two tracks are named after a couple of his books/chapters, "The Seven Tongues of God" and the title track. Timothy Leary passed away a few months before this album was released, so if the band wanted to dedicate this album in memory of him, they should have.
Besides singer Warrel Dane's lyrics about Leary's beliefs, this album's music is somewhat between the power metal influences of their first album and the thrashy elements from later albums. This album is good, but not awesome as the next few!
The album gets to a steady start with the aforementioned "The Seven Tongues of God" and "This Sacrament", a heavy spectacular duo. "Next in Line" is one of Warrel Dane's best vocal performances, especially in the haunting chorus.
"Passenger" is a slower ballad. After an ambient prelude and a bit of narration, the band pulls off a nice guitar section in a slow and steady pace being paced throughout the rest of the song. Dane continues to shine with emotional vocals there. The title track has some moshing groove moments with thrashy riffing in the middle of the song. "Lost" has good vocals and tight riffing. "The Tiananmen Man" has a tongue twister of a song title, but it's a really good track with typical Nevermore heaviness. Another one of the awesome standouts of the album!
"Precognition" is a short interlude that, while not bad, is a low-light compared to all the other songs in the album. However it segues to "42147", a great song with more heavy riff-wrath. "The Learning" is the longest song created by Nevermore at almost 10 minutes. It starts with a haunting lead section and some of Dane's hallowed vocals before switching to the epic itself. Then after the song ends with 5 minutes of silence, there's a small distorted reprise of the title track.
This album is for fans of power metal and thrash metal. I used to be a power metal fan myself but I still like a little bit of power metal mixed with a more extreme genre I'm now into like thrash metal. It is an album that can be enjoyed by even the most demanding thrash metal fans. It's also a nice break from the grunge invasion in Seattle. Yes, this is an excellent album with lost of great riffs, vocals, and double-bass drumming. There's never a terrible moment, but it's not until their next album Dreaming Neon Black when Nevermore reaches their full potential....
Favorites: "The Seven Tongues of God", "This Sacrament", "Next in Line", "The Tiananmen Man", "The Learning"