Review by shadowdoom9 (Andi) for Skyharbor - Blinding White Noise: Illusion & Chaos (2012)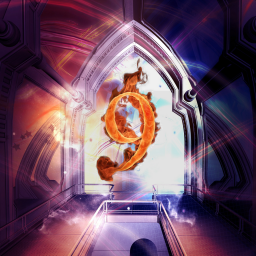 shadowdoom9 (Andi)
/
March 12, 2020
/
0
In 2012, a brand-new progressive metal legion began to rise, thanks to this Indian genius named Keshav Dhar, with the band name Skyharbor. I don't think I've listened to metal from India before, but now, here I am! One other special 2012 progressive metal debut album is the Australian Ne Obliviscaris' Portal of I, and while that's a brilliant masterpiece as well, Skyharbor's debut might be catching up. If you think Kryptos is the best metal band from India, Skyharbor would make you change your mind.
Dhar gained some recognition as early as 2009, but it wasn't until next year when TesseracT vocalist Daniel Tompkins contacted him for a collaboration that his djent project started forming. Though these guys would form a live lineup in 2011, the 2012 debut Blinding White Noise: Illusion and Chaos marked a solo-ish beginning of this journey!
They split the album into two CDs, Disc 1: Illusion, and Disc 2: Chaos (but it's 48 minutes long!), with the Illusions disc kicking off with "Dots", where progressive metal fans get to hear Keshav's instrumental action for the first time, alongside Dan's seamlessly fitting vocals. "Order 66" sounds more melancholic, not to mention a bit repetitive to make me lose attention, but it still works well in the end. Especially when I get yanked into the peak-hitting "Catharsis" that metalheads recognize because of its appearance in a Metal Hammer compilation and ex-Cacophony/Megadeth guitarist Marty Friedman providing a solo in the track. "Night" is a brief mid-way breath of relief in between all that progressive action of the other tracks.
"Aurora" works well in ambient art. "Celestial" is a monstrous track. Friedman adds some more of his soloing together with Vishal J. Singh (Amogh Symphony). "Maeva" is another unique standout of progressive work.
Then starts the more chaotic side Chaos, with the increasingly intense "Trayus" that displays the mighty screams of Sunneith Revankar throughout this track and the next two, and this track having more soloing from Zorran Mendonsa. "Aphasia" stands out in this disc with all its anger and hate, especially in the bridge. "Insurrection" ends this album with its most brutally heavy track here that would make you want more.
Daniel and Sunneith are both really great at their vocals and fit well with Keshav's music production. The album cover art is also one of the most simply beautiful I've seen. While free online music streaming wouldn't help their budget, there are greater results for fans who might find a "best album" list addition. Get a copy of this offering ASAP!
Favorites: "Dots", "Catharsis", "Celestial", "Maeva", "Aphasia", "Insurrection"