Review by shadowdoom9 (Andi) for Saxon - Thunderbolt (2018)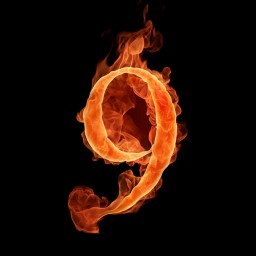 shadowdoom9 (Andi)
/
March 01, 2019
/
1
Could be my age here, but I honestly don't get much of the appeal to NWOBHM. We have bands like Iron Maiden, Motorhead, and of course, Saxon dominating the popularity of metal in the 80s, yet the less overrated American power metal scene is hidden under our noses. Still this is a great try to check out what the Brits have made...
British metal legends Saxon created a pretty great piece of work to show they're not d*cks f***ing around for commercial success, which I've heard can pay off sometimes and other times don't. They can go as slow as Danzig and as speedy as thrash while staying in their classic heavy metal reign. The variable tempo and balance of melody and slight aggression continues in the less travelled roads of Thunderbolt!
The album starts with the unnecessary intro track "Olympus Rising". The title track makes up for that with their signature sound of compact power. The heavier "The Secret Of Flight" works greatly as well. Then we have the darker symphonic ambitions of "Nosferatu (The Vampire's Waltz)". This haunting power metal waltz continues the astounding vocals of Biff Byford and memorable guitar leads.
Some songs might make you wanna call this album "Thunderfart" (lol), like "They Played Rock and Roll", a poor attempt to tribute to Motorhead and their passed members. See, that's another problem with 70s British metal; it sounds closer to rock and roll, and that's the style Motorhead insist they have (...right). References to that band's classic songs also appear too obvious, and their guitar imitation-flattery is weak. But I say "Predator" hammers away that sh*tter with an amazing crusher that has Biff singing along with Amon Amarth's Johan Hegg growling. Annihilator-like dark riffs with harmonized vocals spread around. The slow majesty of "Sons of Odin" has a Manowar-Sabbath blend with powerful bass, simple riffs, and vocal emotion to work well live.
"Sniper" is the heaviest track here, sounding slightly heavier than Judas Priest and making sure your hand stays clenched into a fist. Another melodic headbanger "A Wizard's Tale" continues the hymn feeling they've had for so long. "Speed Merchants" has a faster vein of speed metal with riffs closer to the Canadian thrash scene of the earlier Annihilator and Razor, sticking to the song title well. The vocals and riffing are what many metalheads should here! However, dipping slightly is the closing track "Roadies' Song" with less inspired guitar work with staying distinct. That doesn't quite reach the incredible metal strength of other songs, but it stays pure to the sound.
Maybe later on, if I ever feel up to checking out more NWOBHM, I can try one of their earlier albums, but for now the stylistic Thunderbolt is what I'm sticking around for. This band can still stay consistent and awake in their 22nd album, and I believe many other Saxon fans would like it more than I do and stay faithful....
Favorites: "Thunderbolt", "Nosferatu (The Vampire's Waltz)", "Predator", "Sons of Odin", "Speed Merchants"