Review by Shadowdoom9 (Andi) for Opeth - Morningrise (1996)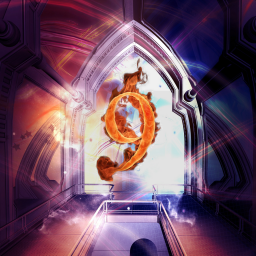 Shadowdoom9 (Andi)
/
December 14, 2018
/
0
The first time I tried listening to a few Opeth songs, including one of the songs from this album, 5 years before this review, I didn't like the band too much. The nice acoustics, classic melodies, and cool bass that I enjoy now weren't enough to grab me back then. Now that I love some of their albums enough to fully listen to this band, it became time to listen and review all their other albums in this site. Despite its flaws, I line and appreciate this album Morningrise!
Back in my Orchid review, I've mentioned some of the band's oddities that make them great. Just like that album, their second one, Morningrise has soft production and longer songs. Despite the switches from acoustic to electric and back being random sometimes, there are places that flow smoothly while not going for the coherent look.
The mighty opener "Advent" is a faster tune that the rest. It's a great first chapter of this progressive adventure with good solid drumming by Anders Nordin that isn't as amazing as the band's next drummer Martin Lopez. I also admire the audible stellar bass by Johan De Farfalla, but it's too bad he had to go as well after this album. He performs a nice bass solo close to the end.
"The Night and the Silent Water" is an epic gem, though less intense in some parts. Though I enjoy all the songs, "Nectar" is the shortest song here at exactly 10 minutes but I feel like it should've been shorter. That song lacks heavy energy and long variety, but it still has some d*mn good riffs that prevent me from hating it.
There are two more songs that are definitely the best of this album despite sounding like it could've been composed and polished better, the first being the longest track of the album and by the band, the 20-minute epic "Black Rose Immortal"!! I love this song so much, the best of the bunch and one of the best by the band! However, it's not without big problems in the compositional. The first 9 minutes are full-on epic extreme progressive metal with a couple brief acoustic parts, but right at that mark, the heavy action abruptly stops for a mellow section with a beautiful acoustic riff. I still love that absolute beautiful moment, but that transition could've been less sudden. Anyway, besides that issue, a lot of heavy and calm moments help make that tune the best, leading up to a 20-second growling scream over a one-minute sinister ending. Epic! "To Bid You Farewell" is the other ending highlight, a mostly acoustic ballad except for 3 minutes of heaviness toward the end. Mikael Åkerfeldt uses his clean singing as his sole vocal style for the first time, delivering such an emotional performance, a nice break from his furious aggressive growls from other songs. It's not easy to absorb the complex structure, but it's an underrated song that deserves attention. The next few albums would continue the motive of including at least one prog-rock ballad, but shorter.
Morningrise isn't exactly the most headbanging and recommendable album for metalheads, but the music is still good and can get you into the progressive metal zone. I would recommend listening to this album on a windy Autumn sunset, like I just did when writing this review....
Favorites: "The Night and the Silent Water", "Black Rose Immortal", "To Bid You Farewell"