Review by Shadowdoom9 (Andi) for Helloween - Keeper of the Seven Keys Part II (1988)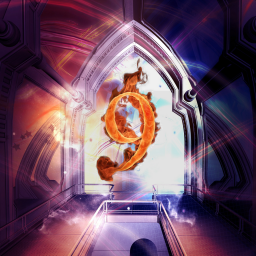 Shadowdoom9 (Andi)
/
December 24, 2018
/
0
I've never listened to Helloween. Really, never! Not even during my power metal taste from my high school years (not that I ever was in high school). Perhaps the band was a bit too old for my taste, and I'm sure there were newer bands like DragonForce that saved me from a lifetime supply of radio pop sh*t. I think adding in Helloween as the first band of my Ultimate Metal Family Tree band challenge was a great decision, because now I can hear whether or not this truly is an immortal album in power metal.
After the speedy Walls of Jericho, the Keeper of the Seven Keys albums took the band's influences from the mid-80s eras of Iron Maiden and Judas Priest and refined them with a fantasy twist, still shocking the metal scene for over 3 decades. O.G. power metal fans would never skip any song in the album, though I might for a few songs.
The album starts with "Invitation", a keyboard-symphonic intro that would later inspire the symphonic metal genre to come years later. Then we head to the catchy melodic power metal classic "Eagle Fly Free". A great start to the power metal action, though the next few songs don't reach that classic level. The next track "You Always Walk Alone" just stands in the middle, quality-wise. However, it's still better than the next two weaker tracks.
The lousy "Rise and Fall" shouldn't exist in this album. If I was an executive, I would tell Helloween to take that song out of the album. Really, it's a song that even during my teen power metal years, I would never like it no matter how much I try. The vocals, guitars, and sound effects in that song make it more worth being a B-side or put in the humorous Pink Bubbles Go Ape. "Dr. Stein" doesn't help much. That one I would've like years ago when I was more into the melodic side of power metal, but now I can barely tolerate it. Why was that released as a classic single? It hasn't aged well, and the sound effects aren't worth it! The excellent classic song "We Got the Right" makes up for those mistakes with one of my favorite performances from vocalist Michael Kiske. The inventive guitar work is excellent, and the bass and drums are well-crafted.
"March of Time" is a strong technical melodic power metal tune. "I Want Out" is without a doubt one of the most recognizable songs by the band, maybe of power metal! It's been covered by various power metal bands including Gamma Ray (guitarist Kai Hansen's other band after getting out of this one), HammerFall, Sonata Arctica, Lord, and Seventh Wonder. An excellent classic! The 13 and a half minute title epic is magnificent. Nothing else to say except it can't surpass the previous album's "Halloween" (which I listened to once because of Dark Moor's cover of that song). The CD bonus track "Save Us" is good but ruins the ending the album could've had with the aforesaid title epic.
Let me just summarize KOT7K Part 2 by saying this album really is great! I can see how it changed the world of metal music, but I might not give another spin until say a couple years later if I somehow have a big taste change back to classic power metal. A few songs in here made me give this album 4.5 stars instead of the 5 stars the older power metal fans would give, but I still understand its shocking impact. Just ignore those "meh" songs and you have an essential power metal classic album in your hands!
Favorites: "Eagle Fly Free", "We Got the Right", "March of Time", "I Want Out", "Keeper of the Seven Keys"